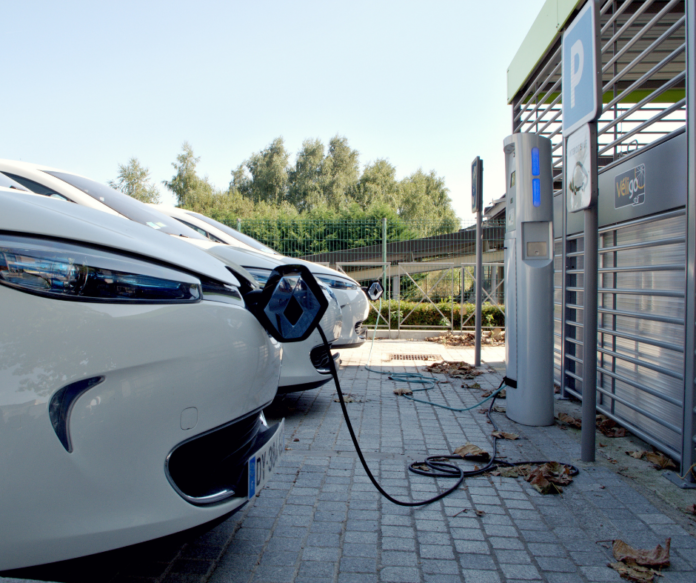 Last year's infrastructure bill includes 100-million dollars to expand Indiana's charging station network for electric vehicles. INDOT is finalizing a plan on where to put them.
The money is Indiana's slice of two-and-a-half-billion dollars earmarked for charging stations nationwide over the next eight years. Indiana has until August 1 to submit its plan for approval. INDOT plans three public hearings next month in northern, southern, and central Indiana to get public comment beforehand.
Deputy chief of staff Scott Manning explains that the bill requires the stations to be built along roads designated as "alternative fuel corridors" under an earlier law. In Indiana, that's U-S 31 plus all the interstates — INDOT will submit the last two sections of interstate, the I-469 and I-265 bypass around Fort Wayne and Louisville, this week for certification corridors.
The infrastructure bill says the charging stations can't be more than 50 miles apart, so drivers don't have "range anxiety" about whether they have enough juice to reach the next one. The stations also can't go at rest stops under a law requiring that private companies, not states, get contracts to sell fuel at rest areas.
Manning says INDOT plans to keep updating the plan each year.
If there's money left after the federal government confirms those roads are fully equipped with charging stations, the state can apply to spend the remainder on other routes. And local governments can use it for charging station grants under a separate program.
Indiana has already built 40 charging stations with money from a legal settlement with Volkswagen over the carmaker's admission that it installed software to cheat emissions tests. Another 61 stations under that settlement are in progress.