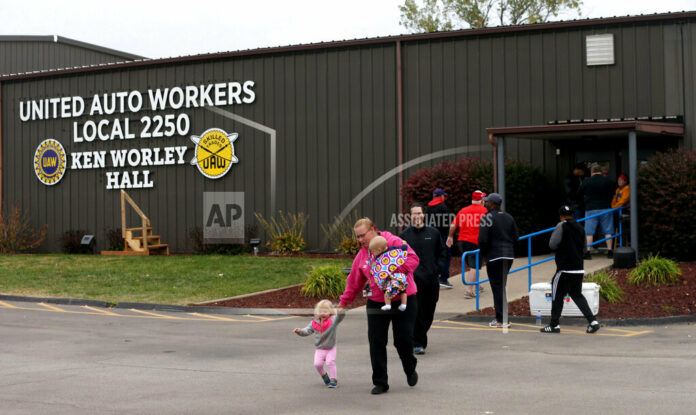 INDIANAPOLIS (Network Indiana) — There is reason to feel optimistic if you are a member of a union in Indiana, according to one Indiana labor leader.
Brett Voorhies, president of AFL-CIO Indiana, tells Inside Indiana Business the U.S.-Mexico-Canada-Agreement (USMCA) can lead to more Hoosier jobs.
"I think the President has us heading in the right direction. NAFTA was certainly a job-killer for most all the way up until today. But I think this agreement has a long way to go. There are still a lot of things to be worked out, but it's certainly headed in the right direction on bringing more manufacturing here (Indiana) and preventing it from going overseas," said Voorhies in an interview with the President of Inside Indiana Business Gerry Dick.
In that interview, Voorhies discussed the state of labor across Indiana.
"I'd say organized labor is on the rise. We've done really well here in Indiana. Labor unions have a 64% approval rating, which is the highest in 50 years. It's been the same way in Indiana. Due to the pandemic, we've been getting phone calls left and right from people who want to join a union to have some type of protection and have more of a voice," said Voorhies.
Voorhies also says another bright spot for labor is construction. He says it has remained steady despite the pandemic.
"It's gotten to the point to where some of the trades can't get enough apprentices to come in and work," said Voorhies.
Data from the U.S. Bureau of Labor Statistics shows the number of workers represented by unions in Indiana declined for the third straight year in 2019, to 296,000, compared to 335,000 just five years earlier.