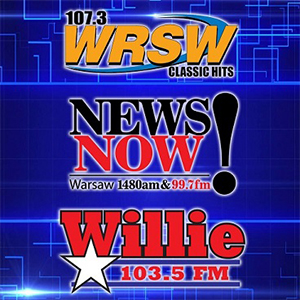 Kensington Digital Media of Indiana (107.3 WRSW, Willie 103.5 and News Now Warsaw 1480-AM/99.7-FM- Warsaw, Indiana) is seeking an experienced individual for an immediate opening as Production Director and Afternoon Drive Host.
An opening of this kind has not been available at our cluster in nearly two decades!
Kensington Digital Media is a family owned business. We have stations in Warsaw, Indiana; Hendersonville, Tennessee; and Nashville, Tennessee.
Position Details: Candidate will oversee all production for our group of radio stations. You'll work closely with our Sales Department to create commercials for on-air advertising campaigns that will maintain our award winning production history. Voiceover, audio editing/production and vCreative experience preferred.
This position also includes hosting Afternoon Drive on our Heritage 50,000 watt Classic Hits station (107.3 WRSW), appearances at station events & promotions, plus paid remotes. Candidate should also be familiar with social media, and how to use it to help promote station happenings (although this is the smallest part of the job – we have a Social Media Manager).
The position is based in Warsaw, Indiana. We are not seeking any remote voicetrackers or remote Production Directors at this time. Competitive market salary, relocation reimbursement, paid time off, paid sick time, health insurance benefits and retirement contribution available.
Please send us your resume, aircheck and production samples (with and without your voice – but produced by you) to Director of Programming, Kris Lake – klake@kensington.media. Please use "Prod Director" in the subject line. No phone calls, follow up phone calls, emails or social media messages please.
We look forward to hearing from you!