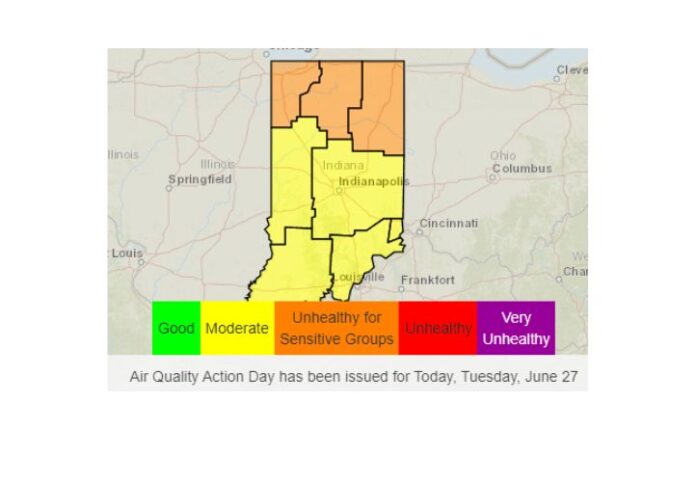 Staff Report
INDIANAPOLIS — An Air Quality Action Day for Tuesday has been declared for Kosciusko County and all of northern Indiana.
The Indiana Department of Environmental Management says the level of fine particles in the air is forecast to be high. Weather conditions could continue to move smoke from Canadian wildfires into the area.
Residents can stay up to date on air quality conditions at SmogWatch.IN.gov.