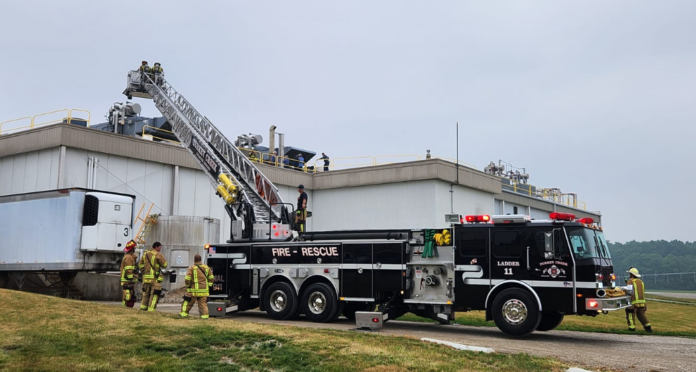 By Dan Spalding
News Now Warsaw
MILFORD — Fire crews responded to a minor fire Tuesday morning at Serenade Foods south of Milford.
The fire was reported at roughly 9:40 a.m. at the plant on CR 200E just north of CR 800N.
Donald Ratfliff, vice president of operations, said the fire started in an exhaust stack used for fryers where chicken products are pre-browned.
The fire was quickly extinguished, he said.
About 100 employees were evacuated, he said.
Serenade Foods is a division of Maple Leaf Farms.
Ratliff said the company appreciated the quick response by firefighters.
Fire departments from Milford, Syracuse and Leesburg responded to the fire.