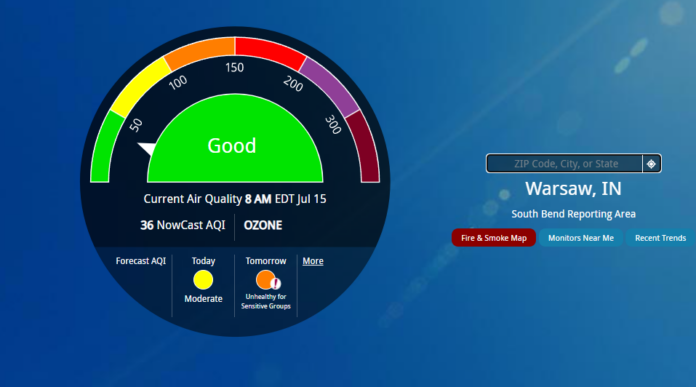 MNC – 95.3
SOUTH BEND — The smoke is coming back to Michiana.
Indiana environmental officials are calling for an Air Quality Action Day on Sunday, July 16, saying we can expect wildfire smoke and particulate matter from western Canada to start having impact in Michiana Saturday night and lingering into Monday.
At times the smoke is expected to be thick enough to lower visibility, and you will be able to smell it.
Those who are especially vulnerable to poor air quality, including seniors and young children, should limit their time outdoors when possible.
You can keep up with changes in air quality at airnow.gov.com.