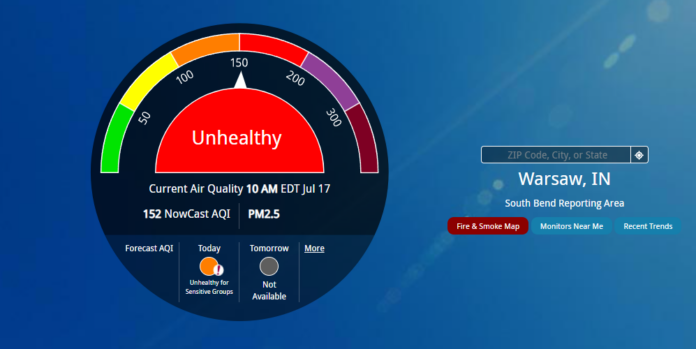 Network Indiana
INDIANAPOLIS — The haze in the air is expected to depart by late afternoon Monday, according to the National Weather Service.
Smoke from the Canadian wildfires found its way back to Indiana on Sunday.
Most of Indiana remains in the "moderate" category meaning that outdoor activity is still generally acceptable for most groups.
While Northwestern Indiana is considered unhealthy for sensitive groups, people with heart or lung disease and older adults are encouraged to remain indoors when possible.
Randy Bowers of the National Weather Service says visibility should not be reduced greatly by the smoke. He suggests people be cautious of any outdoor activities and try to limit exposure due to the air quality.
For updates, go to airnow.gov.