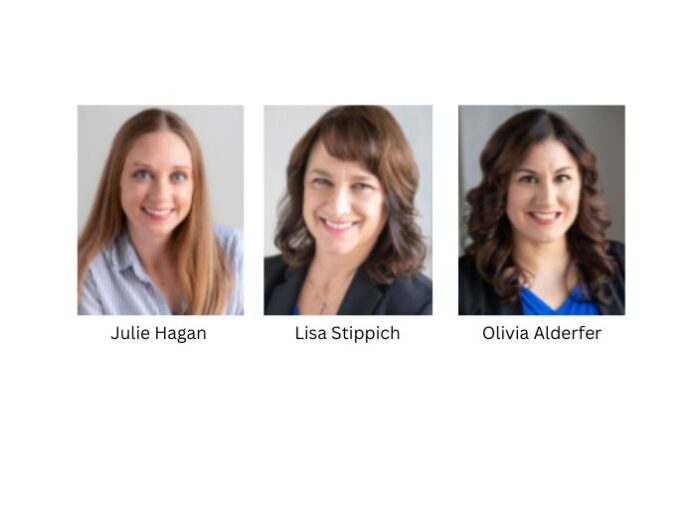 News Release
WARSAW — Aldefer Bergen & Company has announced three personnel changes.
Julie Hagan has been promoted to Client Service Specialist. Julie joined Alderfer Bergen & Company in 2019 as a Client Service Assistant. In her new position, Julie is responsible for facilitating all client service requests and processing. 
Lisa Stippich has been hired as Marketing Coordinator. As a Marketing Coordinator, Lisa is responsible for the allocation and execution of marketing projects. Her focus is to drive the firm's growth through planning, creation, implementation, and oversight of strategic marketing and communications initiatives. 
Olivia Alderfer has been hired as Client Service Specialist. Olivia will be responsible for facilitating client service requests and processing. Before coming to Alderfer Bergen, Olivia worked at Penguin Point headquarters in Warsaw for seven years as an accounting clerk. 
The company provides retirement planning services. Learn more at the company website.