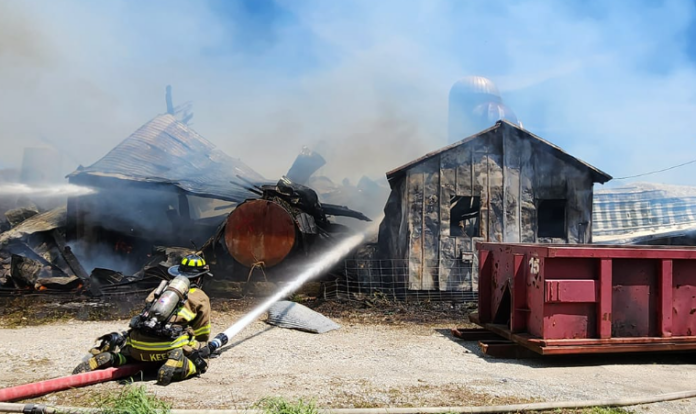 By Dan Spalding
News Now Warsaw
WARSAW — A barn south of Warsaw was destroyed by fire Friday afternoon.
The fire at 4494 South County Farm Road started around 1:30 p.m. 
No injuries were reported.
Firefighters worked to stop the fire from spreading to other nearby farm structures, said Claypool Fire Chief Rick Hurley.
The property is owned by James Vanator.
Departments from Warsaw Wayne Fire Territory, Claypool, Winona Lake and Silver Lake responded.