UPDATE AT 8:50AM: The missing 9-year-old from South Bend, John Gyuriak, and his mother Areca Nicole Gyuriak have been found. They are in good health.
A tip led authorities to locate them at the BP gas station at the corner of S.R. 2 and Mayflower Road.
WNDU reports John Gyuriak was found in the 2008 Dodge Charger, which was listed as the suspect vehicle in the AMBER alert issued early this morning.
Another child was in the vehicle as well.
Police are currently questioning the suspect, Areca Gyuriak.
ORIGINAL STORY: 
A Statewide AMBER Alert has been declared.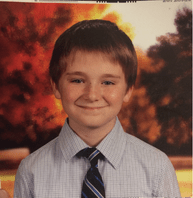 The St. Joseph County Police Department has requested the activation of an AMBER Alert from South Bend, Indiana.
The victim, John D. Gyuriak, is an 9 year old white male, 4 feet 1 inches tall, 70 pounds, brown hair, brown eyes, and has a scar above his right eye.  He was last seen wearing a red Chicago Bulls jersey with "Rose #1" on the back and black Under Armor athletic shorts with a white stripe.  He was last seen Wednesday, July 18, 2018 at 11:00 pm in South Bend, Indiana and is believed to be in extreme danger.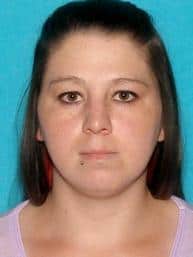 The suspect, Areca Nicole Gyuriak, is an 29 year old white female, 5 feet 0 inches tall, 90 pounds, brown hair, and brown eyes.  She was last seen wearing blue tank top and black yoga pants.
The suspect vehicle is a tan 2008 Dodge Charger.
If you have any information on this incident, contact the St. Joseph County Police Department at 574-235-9611 or 911.