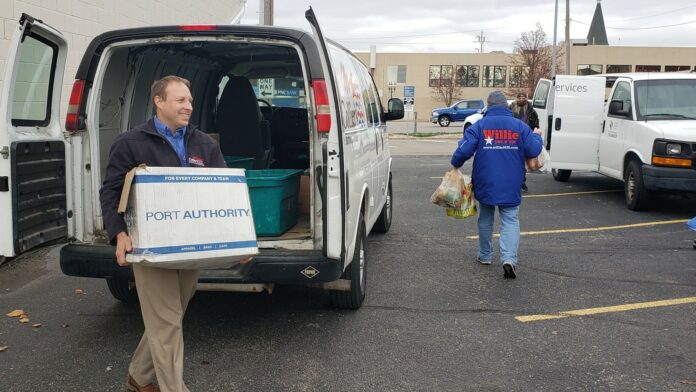 It was another successful year for Combined Community Services' annual food drive "Food-a-thon."
Over the course of two days this past Friday and Saturday, approximately 1,920 pounds of food and $2,935.37 in monetary donations were brought through the drive-thru event, which was held at the WRSW and Willie 103.5 studio parking lot.
CCS Director of Emergency Assistance Tim Frame said they are expecting more donations of food to come in this week, which could help the numbers get over a literal "ton" of food for the drive.
The event was solely a drive-thru, no contact event due to the coronavirus, unlike in previous years when food was collected at Martin's Supermarket in Warsaw.