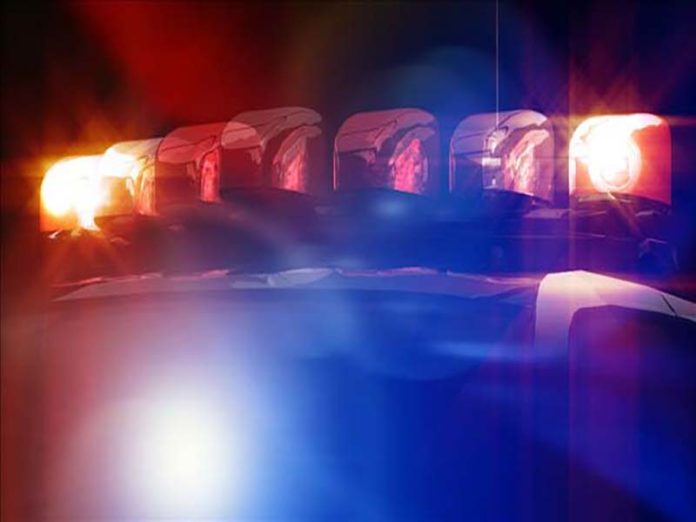 Donnie Burgess
Network Indiana
MUNCIE — He's not charged with murder yet, but the suspect in the Muncie mass shooting faces several felony charges.
John L. Vance Jr., 36, was arrested just before 5 p.m. Tuesday. Vance was in the passenger seat in a car when Muncie Police, Delaware County Police, the FBI and US Marshals surrounded the car.
"Two counts of aggravated battery, a Level 3 felony," says Muncie Police Deputy Chief Melissa Criswell, listing the charges against Vance during a Wednesday press conference, "possession of a firearm by a serious violent felon, a Level 4 felony, and criminal recklessness, a Level 5 felony."
Deputy Chief Criswell says Vance and another person got into an altercation around the time the shooting started Sunday morning. Nearly 20 people were shot, with at least 6 still recovering in hospitals in Muncie and Indianapolis.
Joseph Bonner III was shot and killed.
Mayor Dan Ridenour says the crowd size got out of control, and that it made handling the crime scene that much more difficult.
An estimated 500 to 1,000 people were in the intersection of South Hackley Street and East Willard Street.
"On-shift personnel, on-duty personnel depending on the shift or the day could range anywhere from 10 to 15 officers," says Muncie Police Deputy Chief Christopher Deegan, "on the night of the shooting, we had 14 personnel on duty from Muncie Police Department alone. Our personnel felt the need to attend to victims right away by performing CPR, by applying tourniquets, by loading them into police cars and getting them to the hospital. And then returning to the scene to provide what other assistance that we could. That's how chaotic this scene was."
Vance is currently in jail with a $105,000 cash bond, says Criswell. A probable cause affidavit is being filed and will be released.
"We know that this does not heal the pain that our community is enduring, but we are hopeful that it will take steps towards that closure," says Mayor Ridenour.
Police say it's possible more suspects could be arrested and more charges could be filed, including against the property owner who police say ignored calls to shut down the block party Sunday morning.