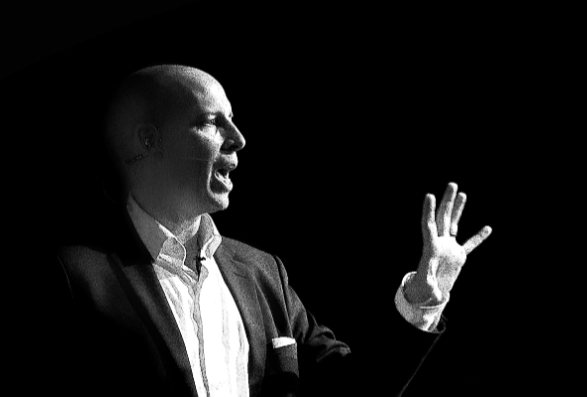 News Release
WINONA LAKE — Bestselling author Dr. Kary Oberbrunner will be on campus at Grace College for two days in February.
At 7 p.m.  Monday, Feb. 13, he will co-host a presentation with author Michelle Weidenbenner on cutting-edge trends in the publishing industry at the Grace College Morgan Library.
The following day, at 10:30 a.m., Grace's chapel service will host Oberbrunner who will speak on the topic of faith in the workplace at the Manahan Orthopaedic Capital Center.
Both presentations are free and open to the public.
Oberbrunner, a two-time graduate of Grace College, graduated, in 1999 with a degree in biblical studies, and in 2001, he received his M.Div. with an emphasis in counseling from Grace Theological Seminary.
"Grace gave me the academic discipline, the biblical worldview and the emotional intelligence to succeed in ministry, life and business," said Oberbrunner.
As a young man, he suffered from severe stuttering, depression and self-injury. Today a transformed man, Oberbrunner is passionate about igniting souls. He speaks internationally on a variety of topics including leadership, personal growth, human performance, blockchain technology and entrepreneurship.
An award-winning novelist, screenwriter and inventor, Oberbrunner has been featured in Entrepreneur, CBS, Fox News, Yahoo and many other major media outlets. He currently resides in Ohio with his family where he serves as a consultant on marketing, branding, intellectual property and Web3.
In addition to authoring 12 books, Obrebrunner serves as CEO of Igniting Souls and Blockchain Life, through which he help authors, entrepreneurs and influencers publish and protect their intellectual property and turn it into 18 streams of income.
In addition to his public appearances, Oberbrunner will speak to the President's Strategy Council at Grace College and also guest star on the Grace Story Podcast with Grace College President Dr. Drew Flamm.
To learn more about  Dr. Kary Oberbrunner, visit karyoberbrunner.com/.