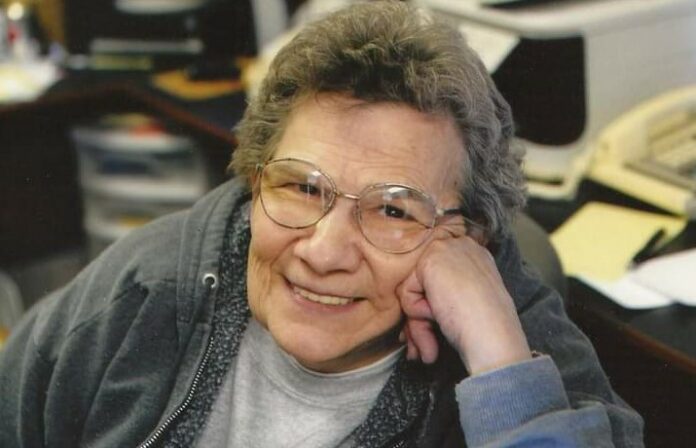 Betty Jean Yerkes of Warsaw, Indiana passed away at 11:05 a.m. on Sunday, July 31, 2022 at Peabody Retirement Community in North Manchester, Indiana at the age of 81.
She was born on August 3, 1940 in Whitley County, Indiana to Barbara Madaline (Walters) King and Robert Riley King.  Betty was a 1959 graduate of Sidney High School and then spent the rest of her life as a resident of Kosciusko and Wabash Counties in Indiana.  She worked for many years at Heckman Bindery in North Manchester, Indiana as a computer formatter and later she worked for a few years at the Animal Welfare League of Kosciusko County.  Betty was an avid reader and was content reading for hours.  She will be dearly missed.
She leaves behind her son, Scott Yerkes (Logansport, Indiana), daughter:  Lana Risk (Texas), and six grandchildren, Derek, Christofer, Jasmine, Jordan, Robert and Tiffany.  Also surviving is her sister, Beverly Schroll (Warsaw, Indiana), several nieces, Judy Shambarger, Pam Enyeart, Angela Renee King-Florey, and her nephew, David Schroll.  She was preceded in death by her parents, two brothers and one nephew.
Betty will be laid to rest with a graveside service at 11:00 a.m. on Wednesday, August 3, 2022 at South Whitley Cemetery in South Whitley, Indiana and officiated by Pastor David Wagner.  Immediately following burial Betty's life will be celebrated with a Memorial Service at approximately 12:00 noon at Collamer Christian Church, 5850 S. 900 W., South Whitley, Indiana.  Arrangements were entrusted to Redpath-Fruth Funeral Home, 225 Argonne Road, Warsaw, Indiana.
Online condolences may be sent through the funeral home's website at www.redpathfruthfuneralhome.com.