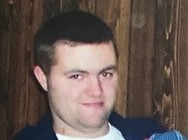 Gregory "Greg" Dean Grossman, 38 of Argos, Indiana passed away unexpectedly July 29, 2022 at 6:28 p.m. at St. Joseph Regional Medical Center, Plymouth, Indiana. On July 25, 1984 in South Bend, Indiana he was born to Ronald Grossman and Patricia (Walls) Grossman. Greg grew up in the Akron community, and had lived in the Argos community the past 3 years.
He was a Tool and Die Operator at Omco in Pierceton, Indiana for the past 17 years.
Greg was a 10 year member of 4-H in Fulton County, Indiana.
Greg is survived by his Mother- Patricia Grossman of Argos, Indiana; and his Father – Ronald Grossman and his wife Lori of Rochester, Indiana.
Son – Kolyn and Daughter – Emmalie
Sister – Crystal Grossman of Akron, Indiana
Brother – Kyle Grossman and wife McKenna of Akron, Indiana
Maternal Grandparents – Don and Sharron Walls of Argos, Indiana
Paternal Grandmother – Dorothy Grossman of Argos, Indiana
He is preceded in death by his: Paternal Grandfather – Merle Grossman
Friends may visit with the family on Wednesday August 3, 2022 from 4 – 7 p.m. at the Earl-Grossman Funeral Home, 208 N. Michigan St., Argos, Indiana.
Funeral Services will be held on Thursday August 4, 2022 at 11:00 a.m. at the funeral home with burial at the Maple Grove Cemetery, Argos, Indiana.
Arrangements have been entrusted with the Earl-Grossman Funeral Home, Argos, Indiana