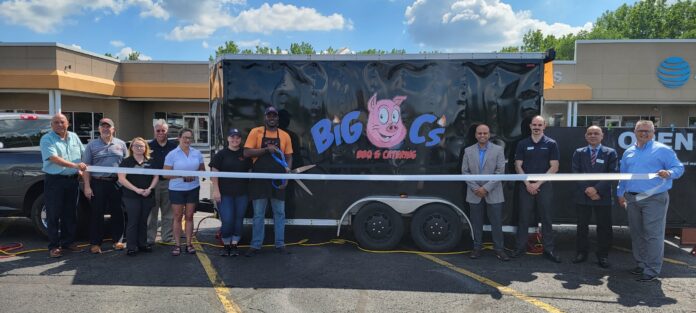 The Kosciusko Chamber of Commerce held a ribbon cutting for Big C's BBQ and Catering Thursday afternoon during the Chamber's first After Hours event since the COVID pandemic began.
Operated by Cornelius Watkins and his wife Kayla, Big C's got their start in Milford last year. Cornelius was working in the RV industry for several years and wanted to get into his own business, so he began to build the trailer that the kitchen is currently in.
He originally grew up on the west side of Chicago, so food was always part of his life.
You can see where Big C's will be by following a schedule on their Facebook page.