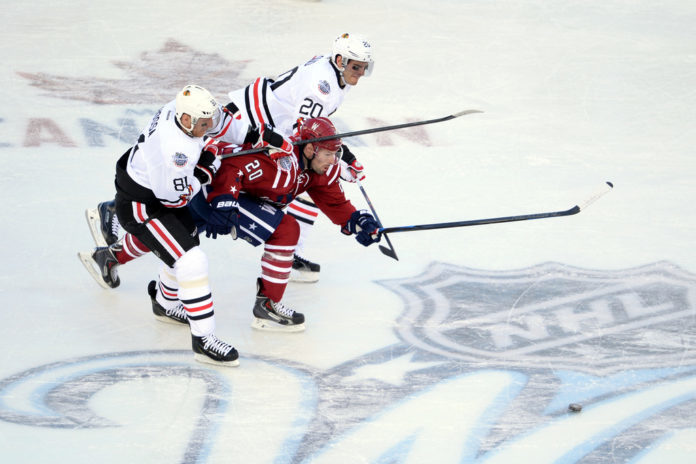 The Chicago Blackhawks will face the Boston Bruins in the 2019 NHL Winter Classic at Notre Dame Stadium on Jan. 1, 2019.
"The Blackhawks and Bruins, two of our most historic franchises, will be meeting outdoors for the first time at the 2019 Bridgestone NHL Winter Classic," NHL Commissioner Gary Bettman said. "Notre Dame Stadium, with its capacity approaching 80,000, will provide an ideal setting for this ground-breaking event and will host the largest live audience ever to witness a game by either of these teams."
The 2019 NHL Winter Classic will be broadcast live on NBC, Sportsnet and TVA Sports, according to the University of Notre Dame.
Information regarding the time of the game, schedule of associated events and ticket sales will be announced at a future date at NHL.com/WinterClassic2019.