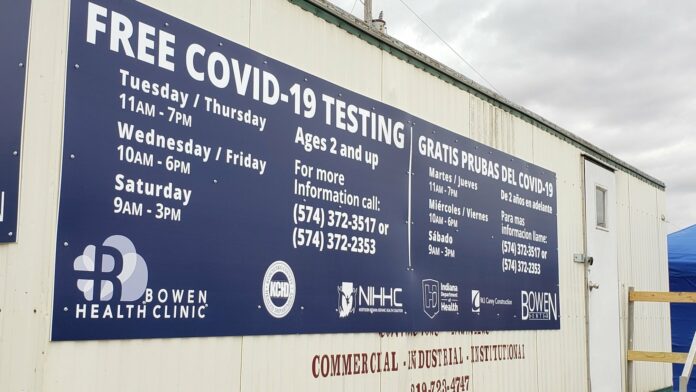 Warsaw and Kosciusko County's newest COVID testing site got moving on Thursday morning.
The site at the Bowen Center on Dubois Street is partnering with the Indiana Department of Health and the Kosciusko County Health Department. It is a free drive-thru testing site open to those ages two and older.
Those visiting the drive-up site for testing do not need a doctor's referral or health insurance. Individuals should be tested if they have symptoms, have been exposed to someone who tested positive, are at high risk, or need to be tested as a work requirement.
The site will operate on Tuesday and Thursday from 11 AM to 7 PM, Wednesday and Friday from 10 AM to 6 PM and Saturday from 9 AM to 3 PM.