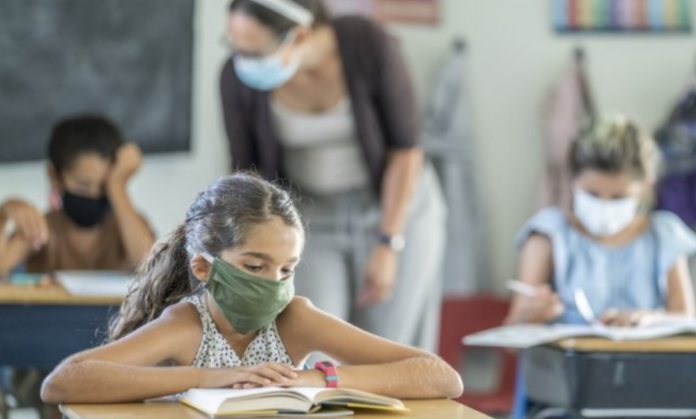 By Casey Smith
Indiana Capital Chronicle
INDIANAPOLIS — Indiana Sen. Mike Braun and a handful of other Republican U.S. lawmakers are pushing a bill to ban federal mask mandates for domestic air travel, public transit systems and schools.
The moves came amid a new surge of COVID-19 cases across the country — including in Indiana — that has led to the fear of renewed mask mandates.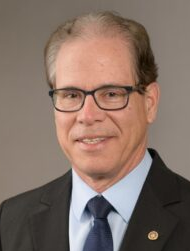 Braun, along with Sens. J.D. Vance (R-Ohio) and Josh Hawley (R-Mo.) are co-sponsoring the Senate bill, introduced on Tuesday as the "Freedom to Breathe Act." Rep. Eric Schmitt (R-Mo.) is also listed as a sponsor for legislation in the U.S. House.
The lawmakers said they were offering the bill to push back at the imposition of new mask mandates at both the local and federal levels.
"We're not going to go back to the top-down government overreach we saw during COVID," Braun said in a statement Wednesday. "Congress needs to say forcefully that these ineffective, unscientific mask mandates are not coming back in any way, shape, or form."
Braun says new mask mandates are a "rising trend"
It's still unclear whether any federal mask mandates are close to being imposed, however. But a recent uptick in COVID-19 cases across the U.S. has prompted some schools and private companies to bring back mask requirements.
When asked by the Indiana Capital Chronicle what's fueling his concerns — and why he believes more mask mandates are coming — Braun's office referred to various news articles about recent re-institutions of mask mandates around the country, "showing the trend is on the rise."
Specifically, the senator's staff noted New York City Health Commissioner Dr. Ashwin Vasan's warning this week that the Ba.2.86 COVID-19 variant is "likely to evade immunity that has developed from vaccination or prior infection," while a city health official told the Daily Mail it would be a "good idea" to mask up in crowded indoor places over the holiday weekend.
Braun's office also referenced an elementary school just outside Washington, D.C. that is reinstating school masks for third-graders after a handful of kids recently tested positive for COVID-19. They also pointed to some colleges and universities — like Rutgers and Georgetown, as well as Morris Brown College in Atlanta — that independently reinstated mask mandates this fall in response to rising COVID-19 cases.
Braun's office also emphasized that guidance issued by the Centers for Disease Control and Prevention (CDC) "has not changed, despite masks not being shown to be (effective) at stopping transmission."
In a separate statement, Vance pointed to "multiple entities within our government" and "within the public health bureaucracy" — including schools around in Washington, D.C. — where mask mandates are being reimposed.
"This is coming back unless we stop it from happening," Vance said.
Other Hoosier GOP hopefuls reject mask mandates, too
Braun's office said in a Wednesday news release that Vance will force Senate floor consideration of the bill on Thursday, adding that objection to the act would amount to a "clear admission that Democrats intend to reimpose mask mandates in the near term."
The legislation would sunset at the end of 2024, and would not apply to hospitals or nursing homes.
Braun joins other Hoosier Republicans who have been outspoken against mask requirements since the onset of the COVID-19 pandemic.
Most recently, former Indiana Attorney General Curtis Hill said last week that he would not require people in public universities, businesses, government offices, or churches to wear face coverings.
Hill, like Braun, is currently vying for the Republican nomination in Indiana's 2024 gubernatorial race.
"We learned a lot in the aftermath of the pandemic in 2020. The key takeaway is that government-imposed sanctions on our personal liberties do more harm than good," he said on WIBC's talk radio show Kendall and Casey. "The problem that we have is that we are witnessing a federal government that lied to us about masks along with their use and effectiveness so we have lost the trust of our institutions."
In 2020, while Hill was still acting as the state attorney general, he also called for a special legislative session to combat GOP Gov. Eric Holcomb's pandemic-related executive orders — including those pertaining to masking.
* * *
The Indiana Capital Chronicle is an independent, nonprofit news organization dedicated to giving Hoosiers a comprehensive look inside state government, policy and elections. The site combines daily coverage with in-depth scrutiny, political awareness and insightful commentary.
You can read the original version of the story here.