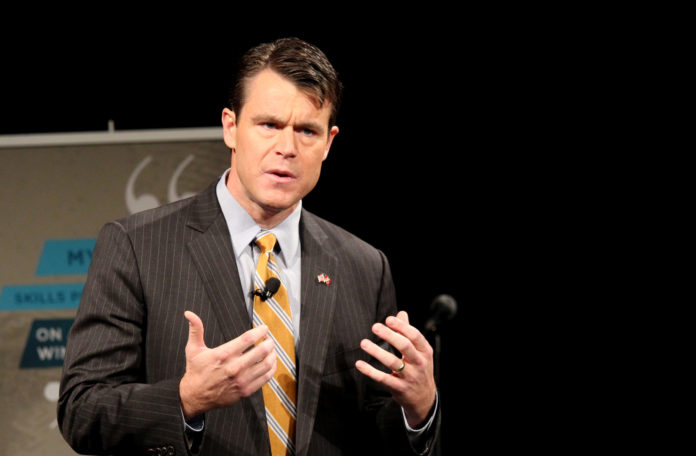 BREAKING: Associated Press is reporting that Representative Todd Young has come out victorious over Marlin Stutzman for the US Senate seat.
The Washington Post and Indianapolis Star called the race shortly after polls closed at 7 p.m. Eastern.
Young will face off with former Democratic Rep. Baron Hill in November for retiring Senator Dan Coat's seat.
Stutzman received support from major Tea Party groups including the Tea Party Express, Club for Growth, FreedomWorks and the Senate Conservatives Fund.