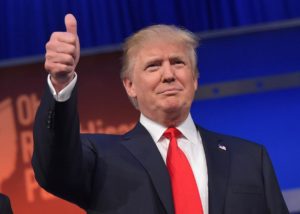 All county polls in Indiana have closed, and Fox News has projected Donald Trump as the winner over Texas Senator Ted Cruz in the Republican primary for President.
Fox News says the win will significantly improve the New York business man's chances of amassing the 1,237 delegates needed to clinch the Republican presidential nomination this summer. The Republic National Convention will be held in Cleveland, OH.
Only nine states remain in the nominating process, and Trump opposition appears to be running out of campaign options.
On the democratic side of the ballot, it is still too early to project a winner in the contest between former Secretary of State Hillary Clinton and Vermont Sen. Bernie Sanders.