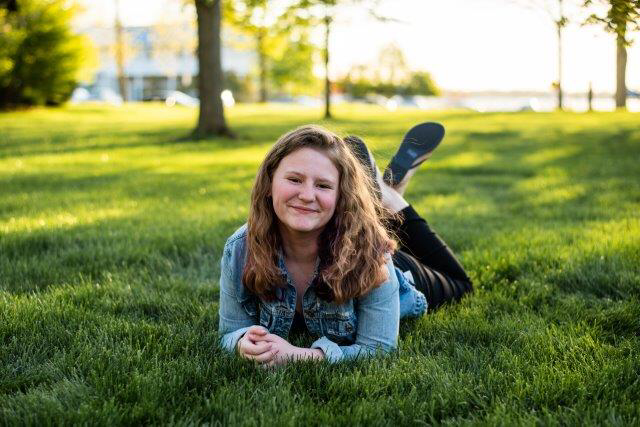 Brelynna Davin Marie Felix, known to most as "Bre," passed away unexpectedly and heartbreakingly on Friday, November 5, 2021 near her home in Akron. She was twelve years old.
The daughter of David Felix and Ashley Kinsey, she was born in Fort Wayne on March 2, 2009. She was attending Tippecanoe Valley Middle School and was on the school's basketball team.
A loving, selfless person with a big heart for helping others, Bre was both sassy and caring. She loved trips to Starbucks and time spent with her friends. She also loved her brothers and sisters and especially her dog, Mia. Those that knew her best were familiar with her crazy socks paired with Croc shoes. She is also remembered for her beauty and her long hair. Mostly, she is remembered for generous spirit and her love for others.
Those who survive include mother, Ashley Kinsey and Brian Pursifull of Akron and Argos, respectively; father, David Felix and wife, Tisha Felix of Albion; two brothers: Isaiah Felix and Matthew Felix; two sisters: Destinee (Austin Murray) Felix and Autumn (Jordan Cooper) Felix and three nieces whom Bre loved dearly: Skylynn, Melanie and Nevaeh. Also surviving are three stepsiblings: Madelyn, Peter and Samuel Bradley; six aunts and uncles: Cole (Caty) Hirschy, Ali (Tertius) Steyn, Cheyenne (Casey) Jones, Terasa (Daniel) May, Jacob (Le'Anne) Issac and Josh Issac; paternal grandmother, Bonnie and Jeff Isaac; paternal grandfather, Phillip and Karen Felix; maternal grandfather, Travis and Kay Hicks; maternal grandmother, Jeanine Hirschy-Kinsey and several great-grandparents. Bre was preceded in passing by an infant brother, Chance James Felix, maternal grandfather, Dennis Kinsey and great-grandparents, Betty and Keith Hirschy.
A Life Celebration® is planned with Titus Funeral Home and Cremation Services of Warsaw. Those wishing to support the family may gather for a memorial visitation from 4 to 8 p.m. on Friday, November 12, 2021 at First Christian Church, 115 Park Ridge Drive in Warsaw. Memorial gifts may be given to the family with envelopes available at the visitation.
Written condolences may be left on the funeral home website at www.TitusFuneralHome.com