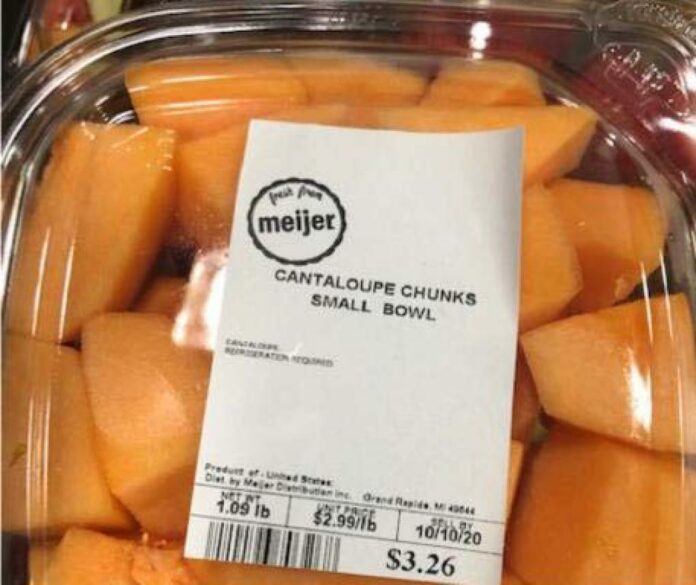 Cantaloupe sold at Meijer stores in Indiana is being recalled because of possible Salmonella contamination.
The recall includes whole cantaloupe and certain cut cantaloupe fruit trays and bowls in various weights ranging from six to 40 ounces sold between Sept. 26 and Oct. 5 at Meijer stores in Indiana and five other states.
The recalled whole cantaloupe will have a sticker label stating Kandy Brand from Eagle Produce, LLC. If it does not have a sticker label to identify it, it should be considered part of the recall, according to the FDA. No illnesses have been reported so far.