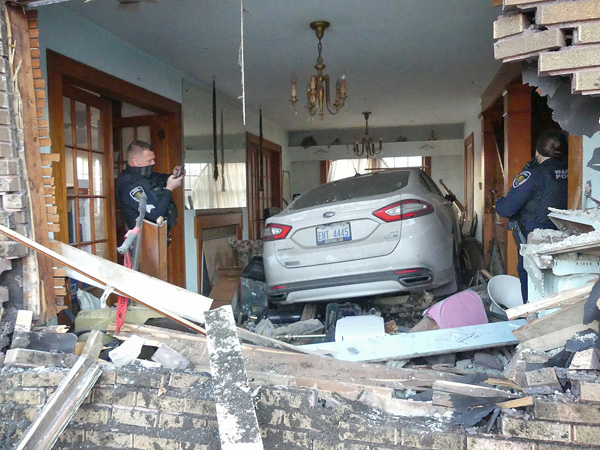 Police are investigating what caused a car to crash into a home along High Street in Warsaw Tuesday afternoon.
Warsaw Police responded to the home around 5 PM, where a white Ford Fusion crashed into the home in the 300-block of High Street. Detective Sergeant Brad Kellar said no one was injured. The driver was not immediately identified, and it was said the driver lost control of the car after driving at a high rate of speed.
No other information was made available as of Tuesday evening.