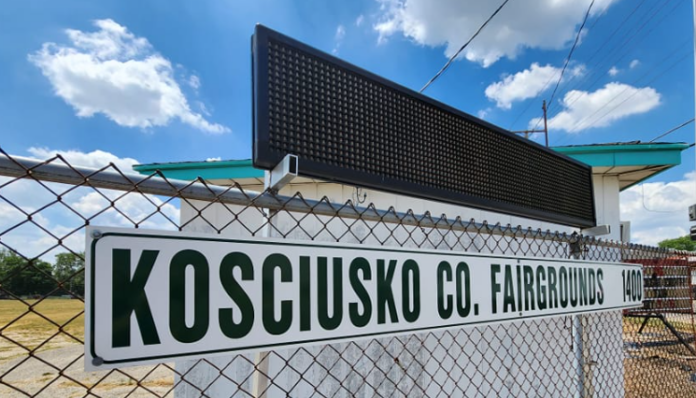 By Dan Spalding
News Now Warsaw
WARSAW — The man whose recent car audio competition caused a stir at the Kosciusko County Fairgrounds said he hopes it doesn't ruin his chances for future opportunities in Warsaw.
Dale Walsh, of Beaver Dam who operates the organization that hosted the competition, talked to News Now Warsaw over the weekend and said he was inundated with messages about the competition, which angered some nearby residents who said the music was so loud it shook their homes.
The competition at the fairgrounds on June 17 was part of a large car show. 
He estimated about three dozen cars and a bus participated in the stereo completion.
Walsh said he's participated in about a dozen car stereo completions at the fairgrounds without a problem until this month.
The one thing that changed though, was that the completion was moved to the west side of the fairgrounds because an equestrian event was being held where they normally have the competition.
He said he questioned that decision ahead of time. He said he thought about canceling the event, but that some of the participants were coming from out of state and that it was too late to do anything.
Walsh also said much of the problem involved one motorist who drove down Fairlane Drive with his stereo blasting. He said that the participant was later admonished.
"These competitions have been going on forever. It was just a fluke. They put us up on a hill — no way to block it — so the sound was carrying," Walsh said.
"They heard that, but what they really experienced with the loud craziness was one guy going down the lane one time. I was an accident. He shouldn't have been turned up that loud going down residential. I yell at all my guys or that: 'Don't do this. We're not trying to annoy people. We're trying to have fun,' " he said.
Walsh claimed the overall competition was not that loud and said he believed the recent Quiet Riot concert at Central Park was ten times louder.
A spokesperson for the fairgrounds said she thinks the audio contest is still in good standing with the fairgrounds, but whether he returns will be up to the person who oversaw the car show, Greg Ramos.