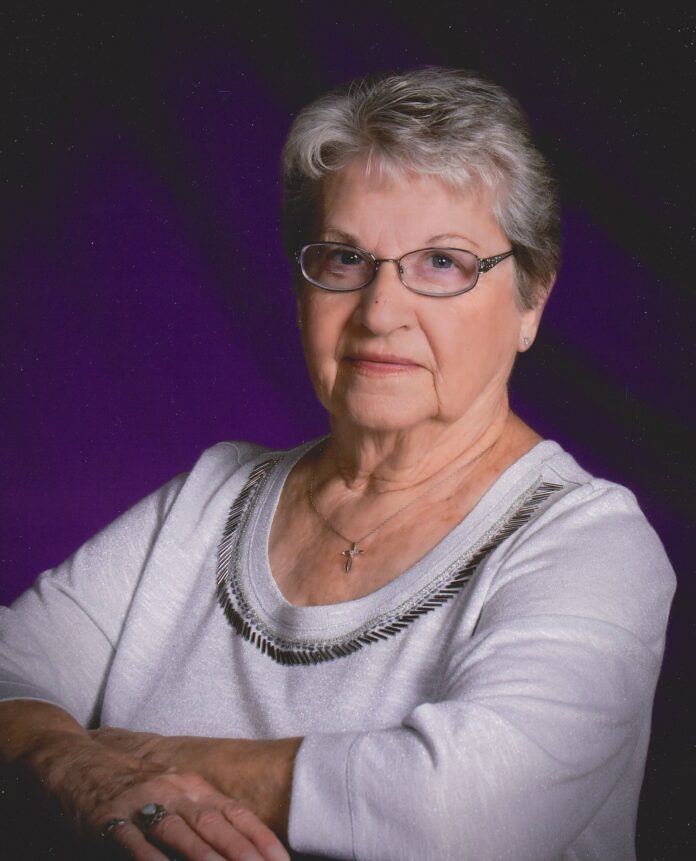 Carole Geneal (Clinker) Butts, age 91, passed away on November 27, 2021, at her Warsaw residence after a brief illness.
Carole was born August 28, 1930, in Akron IN to Gerald Clinker and Lena (Linn) Clinker. She attended Beaver Dam High School, graduating in 1948. Her first job was at Akron High School working as a secretary.
Carole married Buddy Gene Butts in Akron on March 14, 1952. They were happily married for 69 years, after meeting in the third grade. To their union two daughters were born.
Carole worked for Warsaw Community Schools as a secretary at Washington Elementary, Warsaw Community High School, and Jefferson Elementary. She retired in 1988 to spend the winters in Sebring, FL with family and friends. She was a lifelong member of Walnut Creek United Methodist Church.
Carole was preceded in death by her parents, in-laws, Lawrence & Margaret Butts and sister, Wilma Clinker. She is survived by her husband, Gene of Warsaw; daughters, Nancy (John) Corl of Warsaw and Peggy Bell, Fishers; grandchildren, Lindsay Blocher of Warsaw, Brooke (Matthew) Bair of Lapel, Samuel (Amy) Wihebrink of Anderson, Courtney (Scott) Gabbard of McCordsville and Aaron (Brooke Ann) Bell of Fishers. Carole adored and cherished each of her five grandchildren and ten great-grandchildren. She loved spending time with family and always prepared their favorite foods. She loved to play games and had a passion for reading. She was caring, nurturing and compassionate.
A Life Celebration® is planned with Titus Funeral Home and Cremation Services of 2000 East Sheridan Street, Warsaw. Friends may gather there on Sunday, December 5, 2021 from 1 to 3pm with the service beginning at 3pm.
In lieu of flowers, memorial contributions may be directed to Riley Children's Hospital Foundation, 30 S. Meridian Street, Suite 200 Indianapolis, IN 46204 US or to Kosciusko Home Care and Hospice, P.O. Box 1196 Warsaw, IN 46581. Written condolences may be left for the family at www.TitusFuneralHome.com