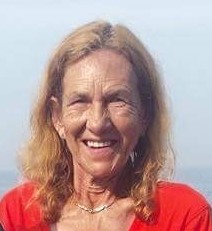 Carolyn Sue Hall, 73, of Warsaw, Indiana, passed away on Monday, January 24, 2022, at her residence.
Born on August 15, 1949, in Mousie, Kentucky, Carolyn was the daughter of Nathaniel Sparkman and Ettis (Hicks) Yates.
Carolyn was a passionate fisherwoman on Lake Michigan and local Warsaw fishing holes, an incredible cook (especially peanut butter candy), and an avid shopper at goodwill and local thrift shops with her sister, Kathy. She was known to be a fierce protector and loving grandmother and great grandmother.  Country and bluegrass music were her favorites and she enjoyed fresh vegetables and fruit from her backyard garden.
Carolyn will be lovingly remembered by Husband: Maynard Hall Jr; Children: Althea Mullarkey, and Angela Hall, Lisa Hall; Children of her heart: Jamie Archer and Trisha Hutchison; Grandchildren: Elizabeth Mullarkey, Camaron Croce, Ashton Yets, Alex Mullarkey, Channing Westerman, Casey Quella, Haley Westerman, Angelina Mullarkey, Cheyenne Clevenger, William Clevenger, Carolyn Mullarkey, Alison Hall, Ivy Hall, Zach Hall, Devon Carpenter, Jacob Hall, Nathan Hall, and Madison Hall.
In addition, she is survived by Great grandchildren: Olivia Yankannon, Nolan O'Banks-Mullarkey, Jason Croce, Aiden Anderson, Oliver Westerman, Joshua Barker, Mikah Anderson, Autumn Westerman, Evelyn Barker; Siblings: Kathy Compton, Tena Ousley, Priscilla Marsillett, Tonda White, and Thurman Sparkman.
She was preceded in death by her Father Nathaniel Sparkman, Mother Ettis Yates, Sister Deborah Yates, two sons, Charles David Hall and Nathaniel "Nate" Hall, and daughter-in-law Tamela Hall.
A visitation is planned from10:00 to 11:00 a.m. on Saturday January 29, 2022, at McHatton-Sadler Funeral Chapel, Warsaw. A funeral service in celebration of her life will begin at 11:00 a.m. with Chaplain Bob Jarboe officiating. Interment will follow in Oakwood Cemetery, Warsaw.
Masks are optional, and social distancing is encouraged. No food is permitted at this time.
Memorial donations may be made to:
Fellowship Missions – 1520 E Winona Ave, Warsaw, IN 46580
To Sign the Guestbook or Send a Condolence go to www.mchattonsadlerfuneralchapels.com