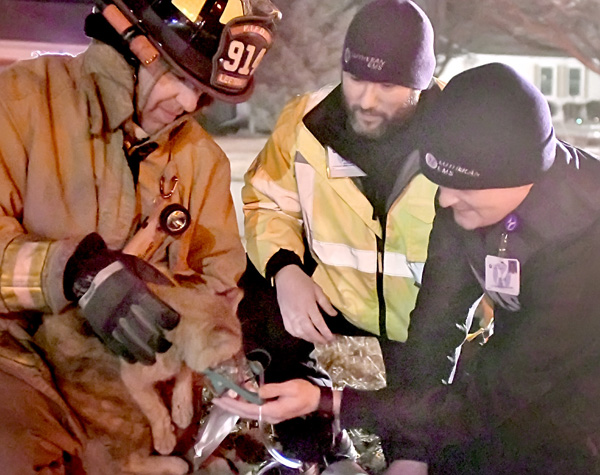 A cat had to be treated for smoke inhalation, but otherwise there were no injuries reported from a fire Saturday night at 4235 N. Westerner Winds Drive, Warsaw.
The Leesburg/Plain Township Fire Department was called out to the house fire at 8:27 p.m. Saturday, according to Fire Chief Scott Anderson. He said the fire was contained to the south bedroom.
"We believe the fire started from a candle being knocked over in the bedroom," Anderson said.
The home's occupants were home at the time of the fire and everyone made it out safely.
"A cat suffered some smoke inhalation and was treated at the scene by (Lutheran EMS) medics," Anderson stated.
County records indicate the property is owned by Daniel C. Crace.
He estimated firefighters were on scene for a couple hours. There were approximately 15 firefighters on scene, and Warsaw-Wayne Fire Territory assisted with a tanker.