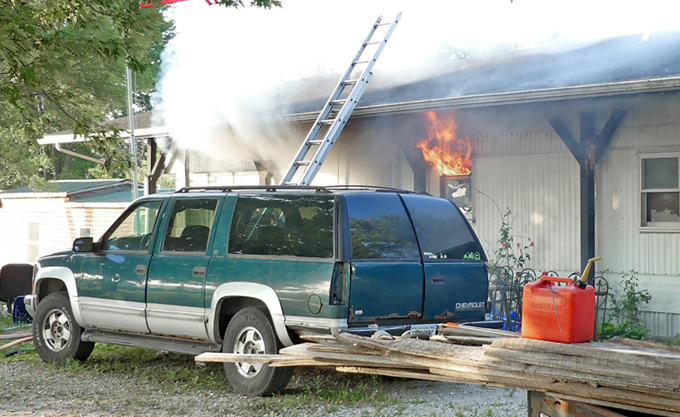 By Jackie Gorski
Times-Union
LEESBURG – No injuries were reported after a trailer caught fire Wednesday morning on East CR 500N.
The North Webster-Tippecanoe Township Fire Department was dispatched at 7:15 a.m. Wednesday to just north of Shoe Lake, said Dave Rensberger.
County records indicate the address is 5099 E. Armstrong Road, Leesburg, and is owned by Jadet LLC.
Upon arrival at the scene, there was fire coming out of some windows of the trailer. There was fire damage on the east end and smoke throughout. Rensberger didn't have an estimate for damages.
The cause of the fire is unknown and remains under investigation.
Plain Township Fire Department assisted with a full assist, Pierceton Fire Department assisted with a tanker and Turkey Creek Fire Department assisted.