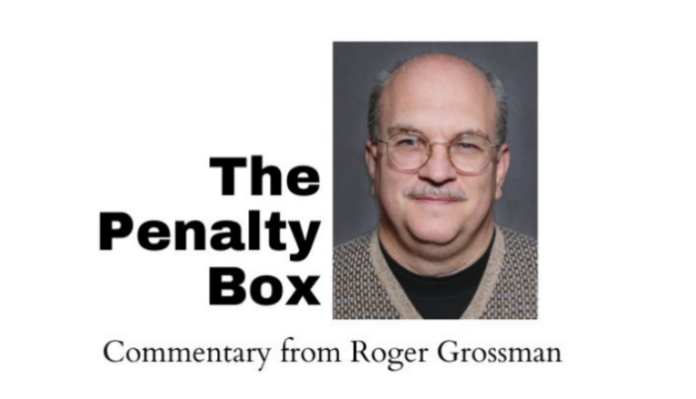 By Roger Grossman
News Now Warsaw
Occasionally, I get asked by one of you about my thoughts on playing time for a certain player on a certain team.
It happens during the basketball season more than football because more guys play in football than in basketball.
A good share of those conversations are started by parents and grandparents. That's understandable, right? As someone who follows the team closely and sits in a position to be considered an "expert" on the team (I bristle at the use of that term, by the way), I am someone who generally has an educated opinion on things.
Sometimes, those people who ask really are wanting to hear my opinion. Sometimes those people are "coalition building" — hoping that my opinion matches theirs, which is that the coach is making some sort of mistake in playing time or rotations or player use, and they are searching for validation in that.
That's not really fair when that happens, and it's easy to see coming. And, in most sports at most schools, it goes against what most coaches tell their parents in the preseason parent meeting.
But I will, in my space today, address a foundational concept in how the player in your life can get more playing time, more snaps, more at-bats and more time on the pitch. I think what I am about to divulge to you is not a secret, and virtually all coaches will agree with it.
What is it?
Trust.
A coach is more likely to put in a player he or she trusts to do what needs to be done than someone they don't.
That may seem obvious, and it may sound overly simplistic, but it's not.
The next question becomes "How does the player get that trust?"
Also simple: they have to earn it.
Now, every player on every team in every sport plays for a different coach and there are different roles to fill on each of those teams. But let me give you the most basic and general tips I can ever give you to help you understand.
Every coach in every sport asks something of every player on their roster. It might be a tangible or intangible thing. It might be a big thing that every fan will see or a little thing that no one will ever see.
But the coach will say "I need you to do (insert job here)".
Do that.
Do it.
Prove to the coach that you can handle that thing, and then do it again and again, and the coach will almost assuredly add a new responsibility to their duties.
The perfect example of this is Kyle Mangas.
When Mangas was a freshman, he was a starter on the JV basketball team at Warsaw. The varsity team was fully stocked with guards, so the JV was a good fit for him to start his high school career.
Three games into the season, you could tell that Mangas was the best player on that team. After six games, Mangas started looking like a kid who might be able to help the varsity team.
Everything Coach Doug Ogle gave him to do, he did it. He proved he could handle it. Then he handled the next thing, and the next and the next and so on.
The turning point was the night in early January when he scored 20 points in the JV game. After that, he became a full-time member of the varsity team.
Now, he didn't really play a huge role for the varsity the rest of that season. He didn't even play in every game the rest of that season.
But he never said a word. His parents, to my knowledge, didn't ask for a meeting with the coach or the athletic director. He did what he was asked to do and became one of the all-time greatest Tigers because of it.
And it's important to note here that I'm not just talking about handling stuff in-game action — quite the opposite.
Most of what you see happen in games is the product of what coaches see every day in practice. It's why you hear me ask coaches a lot about how they feel practices have been—that's where the ingredients get mixed together to make the next meal.
Encourage your player to earn the trust of your coaches and you will see them grow.
By the way, that same formula works with parents and kids of all ages, too.
* * * 
Roger Grossman has been covering local sports in Kosciusko County for more than 30 years and is employed with News Now Warsaw. You can reach him at  rgrossman@kensington.media.