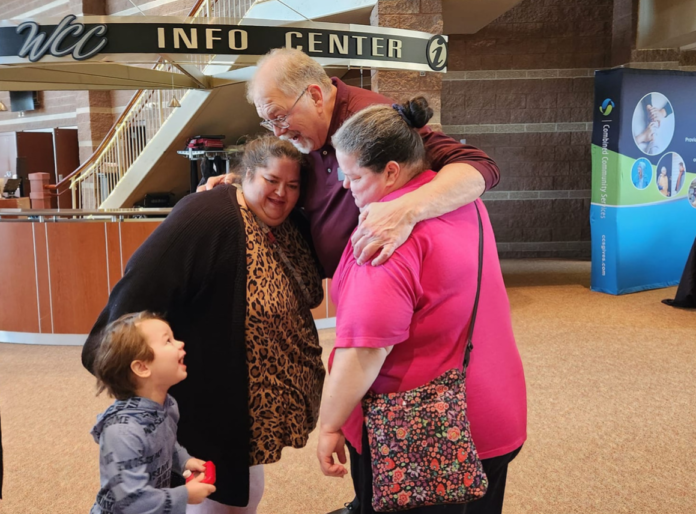 By Dan Spalding
News Now Warsaw
WARSAW — An overflow crowd at a fundraising luncheon for Combined Community Services in Warsaw saw the agency deliver something a bit different – a vehicle.
The Love Thy Neighbor luncheon at Warsaw Community Church attracted 112 people –- significantly more than what was expected.
The gathering came at a time when CCS is seeing strong demand for assistance even as donations are in decline.
"I said it early on, it takes a village and what we saw here today was that village coming together to help," said Combined Community Services Executive Director Randy Polston.
The gathering included testimonials from some of the recipients of the agency which provides an array of services. The event was highlighted by the gifting of a vehicle to a family in need – a first for the agency.
CCS received the 2010 Ford Explorer a few years ago from a family that wanted to eventually see it donated to somebody in need. That time arrived last week when the agency found a family in dire need of a vehicle, Polston said.
The decision was made last week by CCS administrators.
"We sat in a group and we started talking to her about her need for a vehicle and that's when I said 'turn around and look out in the parking lot.' She looked and I said, 'That's your vehicle,' " Polston said.
The annual event is one of CCS's biggest fundraisers and Polston said they're looking at other new ways later this year to generate more support.