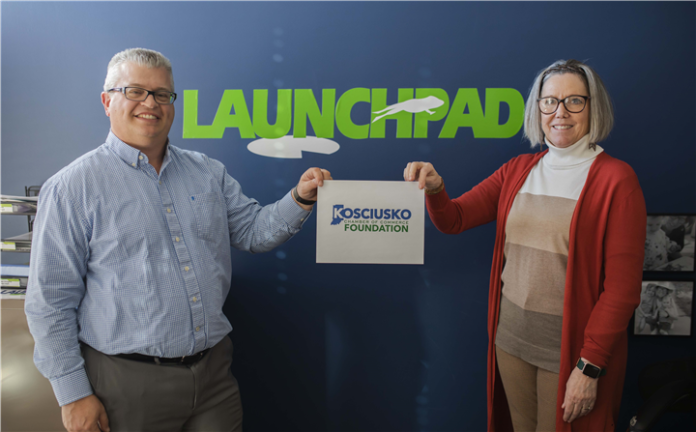 The Kosciusko Chamber of Commerce announced they recently received 501(c)(3) status from the Internal Revenue Service. This classification allows the Chamber to operate a public charity.
The primary focus of the Kosciusko Chamber of Commerce Foundation Inc. is early childhood education and childcare, an important workforce development issue, according to a news release from the Chamber.
In 2018, the Kosciusko Chamber, Kosciusko County Community Foundation and United Way were instrumental in founding LaunchPad, Kosciusko County's child care and early learning coalition. The Chamber previously had to rely on the Kosciusko County Community Foundation to serve as the fiscal sponsor of LaunchPad. This updated status allows LaunchPad to be eligible for both receiving and making grants to build high quality childcare capacity in the county.
LaunchPad Director Sherry Searles said, "We are so thankful for the fiscal support of the Kosciusko County Community Foundation over the last three years. We now look forward to the funding opportunities as a result of our own foundation."
LaunchPad was formed as an alliance between United Way, the Kosciusko County Community Foundation and the Kosciusko Chamber of Commerce.
Chamber President and CEO Rob Parker said, "Since the inception, all three entities strongly believe that childcare and early childhood learning is a workforce development issue. Without the fiscal partnership between United Way and the KCCF, the Chamber would not have been able to fully implement the strategic direction of Launchpad. Having our own 501(c)(3) foundation will allow the Chamber to be more active in seeking grants to encourage more high quality childcare seats in Kosciusko County. At the Chamber, we take great pride in helping businesses grow."
For more information about the Chamber, visit www.kchamber.com.