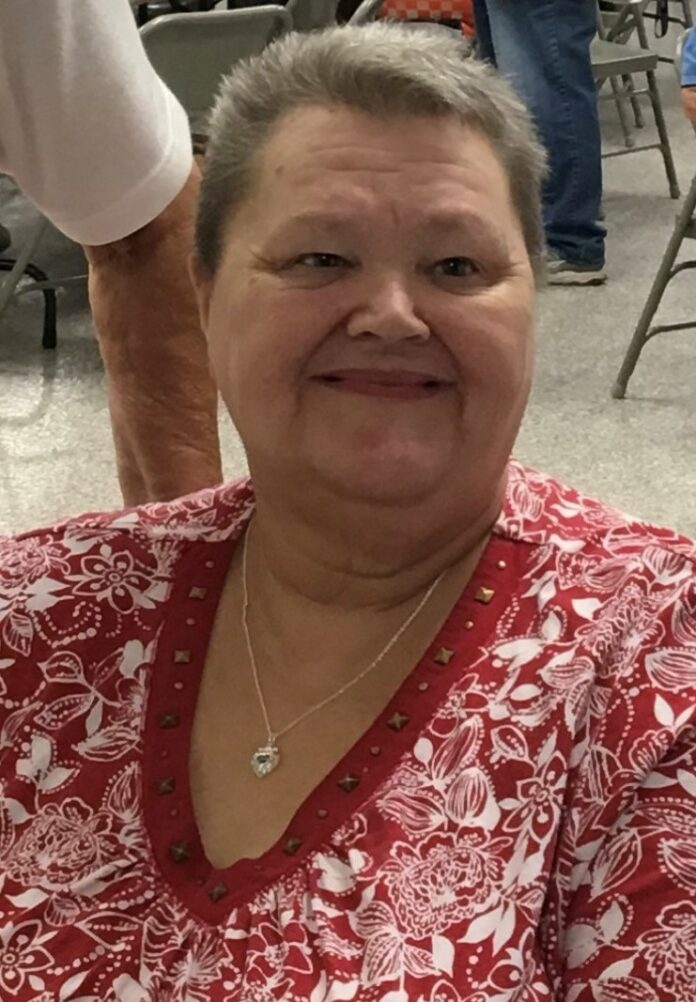 Cheryl Kay Wallen, 70, Warsaw, used her last breath to say " told you I was dying"  April 3,2002. Cherie was born on May 20, 1951, to Geraldine Hopkins and Robert Perkins. She was united in marriage to Jack Wallen on December 2, 1977. (He proceeds her in passing Dec. 2005)
Cherie was the eldest of all her siblings and grew into a bossy, opinionated and quick-tempered old lady. But she was also very caring, sincere, funny and would give you her last dime. She loved cooking and baking, especially biscuits and lemon blossoms. She had a talent for quilting and crocheting blankets, although some of the family will now never get one. She will be very missed by Amazon and the Chinese restaurant down the street.
Cherie was only at Miller's Merry Manor a short time but thought she owned the place. She made quite an impression on all. She spoke very highly of the staff and the amazing care she received. Cherie was most impressed with the kindness and patience of everyone; the maintenance staff, the kitchen staff, housekeeping, aides, nurses and on up to the "Gal in charge". She loved and doted on her roommate.
Cherie leaves behind a very dysfunctional family, whom she loved and was very proud of. Together she and Jack had 6 kids. Their children then gave her 10 Grandkids. Then those grandkids had 13 kids, making her a Great-Grandma. She loved all those babies so much.
Cherie will be cherished and missed by many. She had an extremely large family with 7 Perkins brothers & sisters, 5 Marshall brother & sisters, and 9 Wallen brother & sisters. There are so many multi-generations of nieces, nephews, and cousins. 2 Hopkins Aunts also survive her.
She was preceded in passing by her husband,  her parents, 5 brothers & sisters, a nephew, and a Great-Grandson.
Cherie and Jack loved traveling. Kentucky was their favorite so that's where their final resting place will be. A private family gathering to celebrate Cherie will take place at a later date.
McHatton-Sadler Funeral Chapel, Warsaw is entrusted with arrangements for the family.
To Sign the Guestbook or Send a Condolence go to www.mchattonsadlerfuneralchapels.com