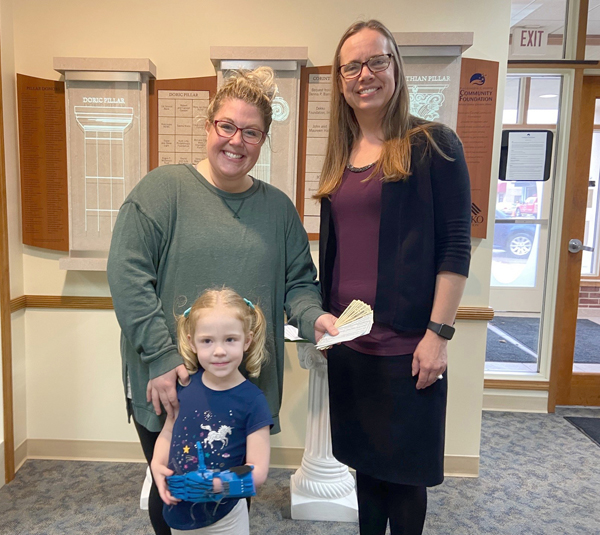 Members of a Warsaw Community Church growth group pooled their resources to donate $1,320 to the Helping Hands Fund, a component fund of Kosciusko County Community Foundation.
The donation was organized by growth group member Courtney Emley, whose daughter Amelia was provided with a prosthetic hand from Helping Hands.
The Helping Hands Fund provides support for the design, creation, production and distribution of prosthetic hands for children. Engineering departments of area colleges aid in the production of the prosthetic attachments, which are provided to the children at no cost to their families.
Kosciusko County Community Foundation is a public charity that granted over $6 million last year in the areas of education, health, arts and culture, recreation, civic projects, environment and human services. Gifts made to the Community Foundation are tax deductible.
For more information, call 574-267-1901 or visit 102 E. Market St., Warsaw.