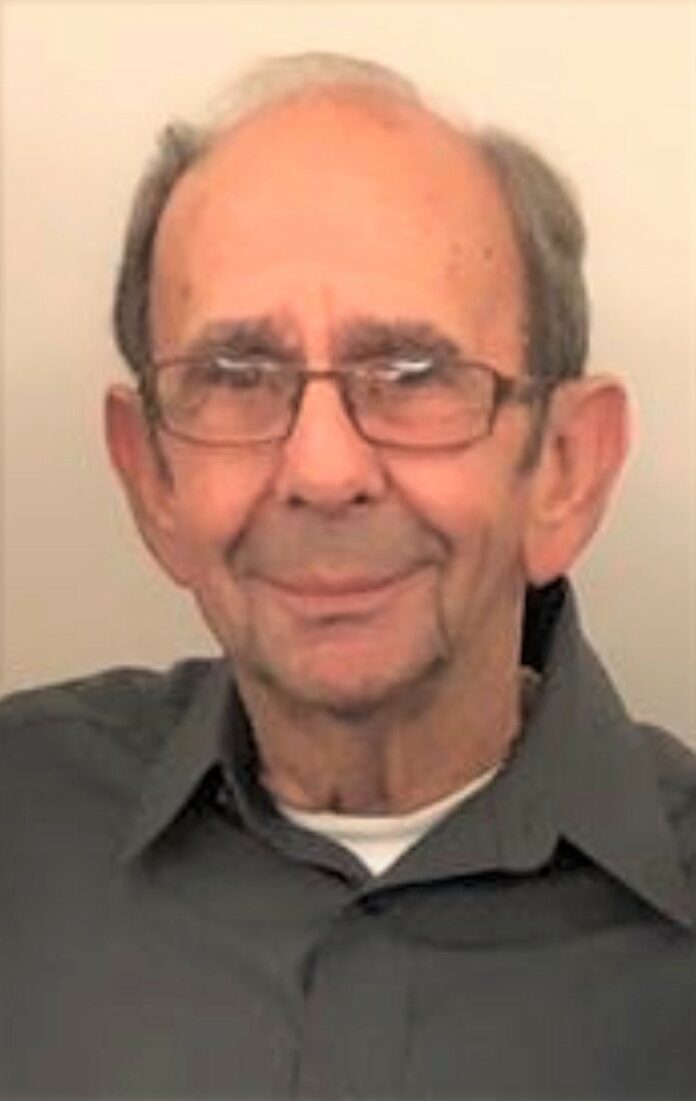 Claude Edwin Wallen, of Warsaw, Indiana, went to be with the Lord on September 24, 2022, at the age of 86. He passed away peacefully in his home with his grandsons by his side.
Claude was born on August 10, 1936, in Prestonsburg, KY to Claude Sr. and Mae (Green) Wallen. He attended school in Prestonsburg, KY until he left home to enlist in the United States Army. After being honorably discharged, Claude hitchhiked back to Kentucky and met his bride. On July 15, 1955, he married the love of his life, Martha Mae Shepherd. Martha and Claude were blessed with the birth of their first and only son, Larry E. Wallen, on May 26, 1956. After his birth, they moved to Warsaw in 1958 where they resided until their deaths.
Claude and Martha were blessed with almost 67 years of marriage together before she passed on June 8, 2022. Little did he know, he would soon be reunited with his "Sweetie" in heaven less than 4 months later. During all their years together, Claude was devoted to Martha and their marriage was respected by everyone who knew them. For the last 20 years he spent multiple nights traveling for work, but he made sure to talk to her on the phone every single hour. Towards the end of Martha's life, Claude made one final promise to make sure she was comfortable at home and surrounded by the ones she loved.
Other than his love for his wife, son and the Lord, Claude loved his grandchildren and great grandchildren more than anything else. The bond he shared with all of them was rare. Not only was he their grandpa but he was also their mentor and best friend. Every free moment he had was spent with them, from taking the grandchildren fishing to playing games in the backyard daily, he worked to constantly spoil them.
While people loved Claude for many different reasons, some of the passions he made known to everyone were his love for his garden, construction, and driving around the country. He founded Wallen Construction, where he worked with his son building homes in the community for over 20 years. Later in life, he served others by driving around emergency medical supplies to children's hospitals. He said this work really made him feel like he was making a difference in the lives of others. This job allowed him to travel through nearly every state multiple times. He will be missed by all that were fortunate enough to know him.
Claude is lovingly remembered by his grandchildren, Laura Hinton (Chase), David Wallen, Ross Wallen (Mary), Mark Wallen; and his great grandchildren, Jude, Quinn, and Penelope Hinton.  Also surviving is his daughter-in-law, Mary Pat Wallen; his siblings, Don Wallen, Charles (Butch) Wallen; several nieces, nephews, in laws and cousins. He is preceded in death by his wife, Martha Wallen, son, Larry Wallen and siblings, Betty Jo Ramey, Billy R Wallen, Paul Gene Wallen.
Claude's life will be celebrated at 1:00 p.m. on Wednesday, September 28, 2022 at Redpath-Fruth Funeral Home, 225 Argonne Road, Warsaw, Indiana and officiated by Pastor Glenn Hall.  A graveside service will follow at Oakwood Cemetery of Warsaw.  Friends and family may visit prior to the service from 11:00 -1:00 p.m.
In lieu of flowers, memorial donations may be directed to Kosciusko Home Care & Hospice, P.O. Box 1196, Warsaw, IN 46581-1196…… https://koshomecare.org/koscare-donations/
Online condolences may be sent through the funeral home's website at www.redpathfruthfuneralhome.com.