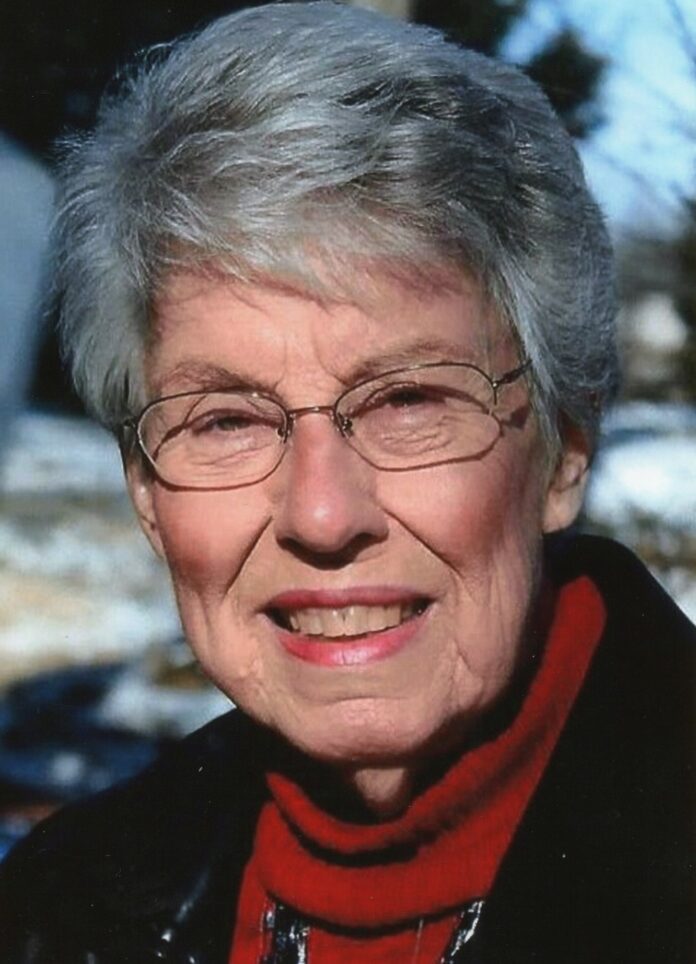 Marie J. Holmgrain, 89, of Warsaw, died Thursday September 22, 2022 at Miller's Merry Manor.
Marie was born in Chadron, Nebraska on November 29, 1932, the daughter of (the late) Joseph and Dorothy (Bacon) Blundell. Moving to Warsaw in 1972, she was a homemaker, wife, mother and grandmother who was devoted to family & friends and her community, volunteering through Kosciusko Co. Literacy and the KCH Auxiliary. She was a member at First United Methodist Church, the P.O.E. and Zerelda Reading Club, and enjoyed sewing & gardening as well as being a voracious reader.
She is survived by Milton Holmgrain, her husband of 67 years; their daughter, Diane Hardy of Carlinville IL; grandson, Joseph (Lexi Emerson) Hardy of Springfield IL and her brother, George (Judy) Blundell in Colorado.
In addition to her parents, Marie was also preceded in death by sisters, Betty Reed and Judy Dau, and brother, Tom Blundell.
Private burial in Greenwood Cemetery, Chadron, Nebraska. Arrangements through McHatton Sadler Funeral Chapel, 2290 Provident Ct.
To share a remembrance of Marie or to offer condolences to her family, please visit www.mchattonsadlerfuneralchapels.com.