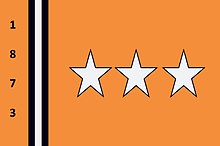 CLAYPOOL – In a notice to taxpayers at the Tuesday town council meeting, president Niki Miller announced the 2020 budget to those present.
Claypool's 2020 budget includes a general fund of $161,000 and a rainy day fund of $2,597. The town is asking for additional appropriations in the amount of $9,318. The proposed budget will be up for council approval at September's meeting.
Ken and Jamie Archer addressed the council, seeking a temporary street closure for a car show on Sept. 21. Barriers will go up from Main to Calhoun streets at 11 a.m., and the car show will begin at noon. Awards will be given out at 3 p.m., and the street will reopen at 4 p.m. With a motion from Councilman Liz Heiman and a second from Councilman Gene Warner, the council approved the car show and street closure.
Jamie Archer praised the Claypool Police Department for "always being helpful," even when officers are officially off-duty. With $700 donated anonymously from a patron at the Archers' bar, Someplace Else Saloon, the police department is purchasing a bulletproof vest.
Anthony Garza asked for the town's help in managing the tree lawn on his property at 304 W. Walnut St. There is a steep hill with shrubs, and when Garza attempted to mow the area on his own, he broke his lawnmower. Ideas of spraying the area and laying stones to avoid excessive plant growth were suggested by Warner. Seeking an alternative solution, as Garza faces his third $160 fine for failing to comply with the town's lawn maintenance ordinance, Miller assured Garza that the council would "figure something out."
Matters of old business included an amendment to a town ordinance regarding the maintenance of unkempt, vacated or abandoned property. Occupied property was added to the ordinance, with a $250 fine levied against the property owner for the first offense and $750 for any subsequent offense.
The council approved a partnership with the Economic Development Commission of Kosciusko County.
Town marshal Ben Sanders reported sending four letters to Norfolk regarding lawn maintenance along the railroad tracks that transect in Claypool. The railroads are in disagreement regarding the responsibility of the maintenance.
Sanders also reported the police department received 133 calls in the last month. The department's Crown Victoria, according to an estimate from Rice Ford of Warsaw, requires a new computer at a cost of roughly $1,230. With a motion from Warner and a second from Heiman, the council approved the repairs.
The council will meet next at 7 p.m. Sept. 17.