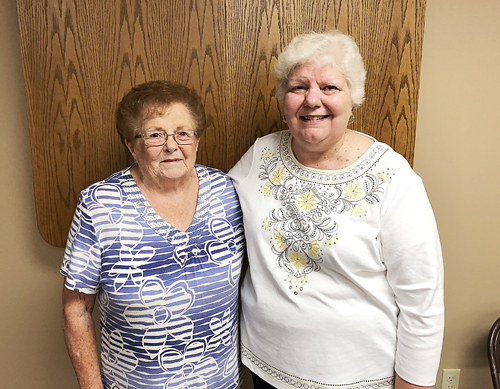 MENTONE – The last Republican town convention for the fall election took place in Mentone Wednesday evening.
Janick "Nicki" Norris won the race against Tammy J. Stoneburner for town clerk-treasurer and will be on the GOP ticket for the November election. Convention chair Ed Rock said Norris won by a "clear majority" but declined to provide the vote tally. Only about 17 Republican voters in the town took part.
No member of any other political party filed for the Mentone clerk-treasurer position for the fall election.
Norris replaces Barb Ross, 83, who decided not to seek re-election as clerk-treasurer after almost 30 years in the office.
Before voters put their paper ballots in the ballot box, both candidates were given five minutes to speak.
Stoneburner declined to speak. Norris said she's been in Mentone for over 30 years and listed her occupation background.
Three other town conventions in Kosciusko County and one in the town of South Whitley were held Tuesday night. The results of those races were published in the Wednesday Times-Union and are on the newspaper's website.
Towns with populations under 3,500 normally don't have a primary election, but if more candidates file than there are seats, a town convention is called.
Filing for the small town elections ended Aug. 1.