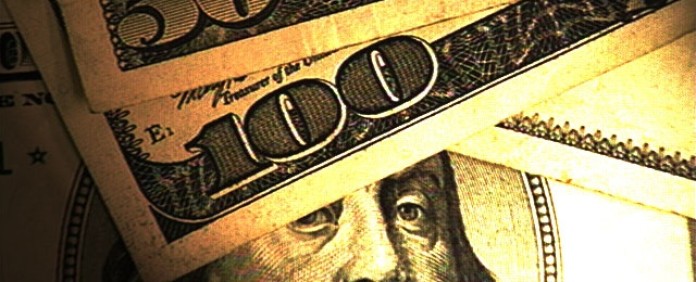 CLAYPOOL – Town council is not sure how it will pay a nearly $17,000 bill from the state for an audit completed late last year.
The State Board of Accounts performed an extensive audit between June and November of Claypool financial records from 2012, 2013 and 2014. For those 40-hour work weeks, the state billed the town wastewater department $8,279 and the water department $8,685.
"It's ugly," council President Niki Miller said while introducing the invoices at the meeting Monday. She said it's a huge blow to the water department especially, and is compounded by the fact that the town is without a clerk-treasurer after the resignation this month of newly elected Clerk Beth Brewer for health reasons.
Without a clerk, council didn't have a fund report to look at Monday to know just what the two departments could afford. But the state understands they will have difficulty paying, Miller said, so they have time to figure out what they will do.
She said she hopes the invoices can be covered by funds from one of the town's two Tax Increment Finance Districts, one that collects revenue from around Tecomet and one from around the New Beginnings housing addition. TIF funds are typically restricted by law for use on infrastructure needs within their own districts.
Council tabled action on the invoices until town attorney John Barrett can provide advice and the town TIF board can meet. The board includes Miller, former councilman Tom Burnworth and town employees Gene Warner and Danny Warner.
Council also set an executive session for Wednesday at 5 p.m. to discuss the audit and employee issues.
The State Board of Accounts reported the results of the audit in February and March. The reports note that town financial statements "contain some funds with deficits in cash" as a result of "uncorrected posting errors," and that financial records were incomplete and not reflective of the activity of the town funds.
The financial records from the period covered "did not provide sufficient information to examine or establish beginning balances, receipts, disbursements, ending balances, or the accuracy or correctness of the transactions," one of the reports states. Other deficiencies found include receipts and expenditures recorded in the wrong funds; checks and receipts not recorded; interest and bank service charges not recorded; adjustments recorded with no supporting documentation; and record balances and transactions that did not agree with the amounts reported in the annual financial report.
The audit also found in town financial records several expenditures in excess of budgeted appropriations: General fund, $2,989 in excess in 2012 and $43,601 in excess in 2013; Motor vehicle highway, $16,989 in excess in 2012 and $2,485 in excess in 2013; Rainy day, $32,598 in excess in 2013; and County Economic Development Income Tax, $697 in 2013 and $53,813 in 2014.
Among other errors found: The town Water Utility did not pay utility receipts tax to the Indiana Department of Revenue for the tax year 2012 and did not file a utility receipts tax return for the three years covered; 94 percent of accounts payable vouchers were paid prior to approval by the Town Council; and of seven credit card payments totaling $2,204, $1,257 was not supported by invoices or receipts, $169 was paid in interest, late fees and over-limit fees and $341 was a duplicate payment of a prior balance.