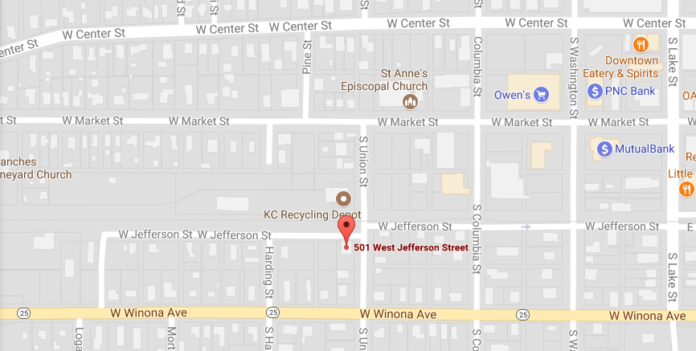 Cockroaches and feces in buckets outdoors came up in city code enforcement hearings Monday afternoon.
The bugs were one of the problems found at 501 W. Jefferson St., Warsaw, which James Best said he and his wife, Jill, owned.
However, property tax records showed Hearing Officer Lawrence Clifford that ABC Leasing Properties LLC, 4561 Cardinal Drive, Syracuse, owns the Warsaw property through a warranty deed. Best said he quick-claimed it over to ABC Leasing, but "that actually doesn't do anything; we still hold the mortgage."
Clifford said it was possible the Bests had the mortgage but someone else still owns the property. He said the tax records indicate ABC owned the property through a warranty deed dated May 10, 2007, which Best said he and his wife didn't sign. Best said he and wife owned the property for eight to 10 years and his name was on the deed. Clifford told Best that records show that despite what Best thought, ABC Leasing owns the property.
Best said he was a partner with ABC Leasing.
The four apartments on Jefferson Street are occupied and rented by people related to each other.
Clifford said code violations included five exterior violations, 15 interior violations and five in the basement for a total of 25 violations. Best said he has fixed only four of those.
Warsaw Building Commissioner Ray Behling said when he met on the site with Best recently, the property still had cockroaches and three of the four smoke detectors did not work. He said a bathroom ceiling was falling down and he found new problems. Behling said he's been trying to work with Best but "can't seem to get anything moving."
Best said he's not happy with the property but he hadn't walked through his property until the inspection. He said he hadn't been getting rent from his tenants so he's been just keeping his head above water to pay the mortgage. Clifford said Best's priority was to keep the property up for his tenants. Behling said his concerns were safety issues like the smoke detectors.
In resetting the hearing for the property on Sept. 18, Clifford said the respondents failed to comply over the past four months. He ordered smoke detectors supplied and working to all units immediately and he imposed a $5,000 civil penalty.
"You got to get on this," Clifford told Best, telling him he will impose another $5,000 penalty at next month's meeting if he doesn't.
Feces in buckets outdoors caused a bad odor at 212 Wedrick Drive, which Michael Bloom was trying to sell to a man on land contract, but the man made only two payments to Bloom in a year.
Bloom and his power of attorney, Duane Jarvis, reported the problems at the property to the city once they discovered them and hoped that the city would demolish it. However, Behling said the property was still salvageable, though Bloom and Jarvis said Bloom didn't have the money to fix it up. Bloom lives in an apartment on disability.
Jarvis and Bloom were getting estimates to fix up the property for Bloom's attorney so they could file a lawsuit against the man. Clifford told them, "Suing a guy that doesn't s*** in a toilet won't get you anywhere," and said that even if Bloom won the lawsuit, he'd probably never collect a dime.
Clifford reset the hearing on the property for Sept. 18 and told the men to get rid of the dilapidated shed and keep the property generally clean and do what they can. Behling said right now the property just needs to be maintained so it doesn't get in worse shape.