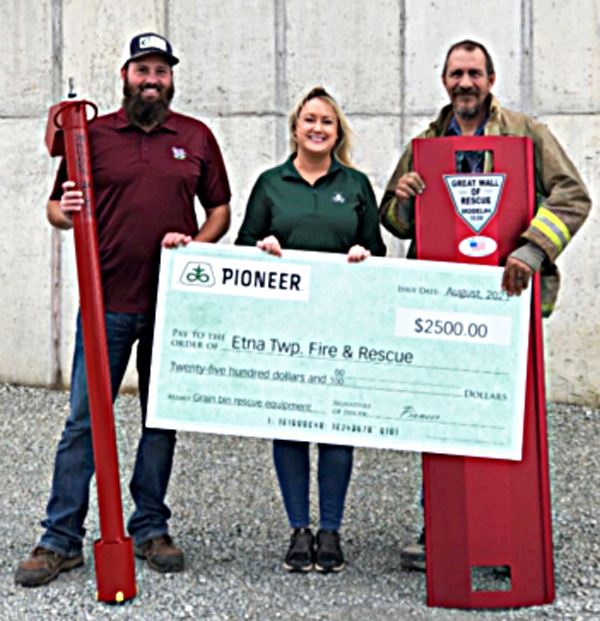 ETNA GREEN – Corteva Agriscience and Pioneer Seed teamed up to provide a donation to Etna Township Fire & Rescue toward the purchase of grain bin rescue equipment as part of their company sponsorship program.
This is one of five donations made by Pioneer Seed and Corteva Agriscience this year to fire departments in Elkhart, Kosciusko and St Joseph counties, according to a news release from Corteva Agriscience.
"In this area, there are many rural farms both large and small. This equipment will be used to help keep our community safe. We want to thank Pioneer, Klotz Hog & Grain Farm, Jake Klotz Farms, Nifong Farms, Williamson Farms, and Creighton Bros. for their donations," said Randall Byrer, Etna Township fire chief.
Corteva makes contributions to community-based organizations on behalf of the company and employees. Consideration for outreach grants is given to communities where Corteva sales representatives, farmer dealers, employees and customers live and work and that support quality-of-life initiatives to create an improved, sustainable lifestyle for people worldwide.