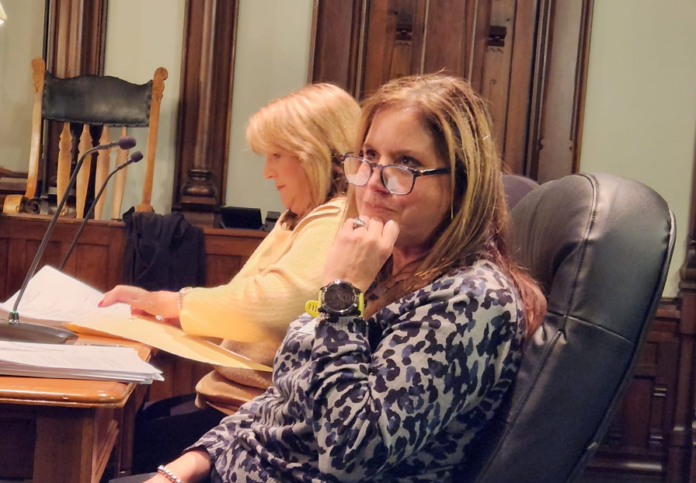 By Dan Spalding
News Now Warsaw
WARSAW  — A bid to provide The YMCA of Kosciusko County with with $100,000 for its soon-to-be constructed downtown facility with ARPA money was turned back Thursday night in a final vote by County Council.
The commissioners had recommended the $100,000 for the YMCA, which held a groundbreaking earlier this month.
None of the County Council members who voted against the plan on Thursday night spoke about their reasons, but the close association of County Commissioner Cary Groninger and County Council member Kathy Groninger to the project became a complicating factor.
The Groningers are behind a residential development, Gateway Grove, that includes the future downtown YMCA project.
The commissioners had voted 2-0 to support the request just a few weeks ago, and Cary Groninger, abstained because of a conflict of interest.
On Thursday, an attempt to approve the recommendation by County Council ended in a 3-3 tie after Kathy Groninger —  the wife of Cary Groninger — also abstained over the conflict.
Those opposing the recommendation included Council President Mike Long and council members Joni Truex and Kimberly Cates.
Long called the setback a loss for the YMCA.
Meanwhile, Council voted to support recommendations to fund Joe's Kids and the Wagon Wheel Center for Performing arts with ARPA money.