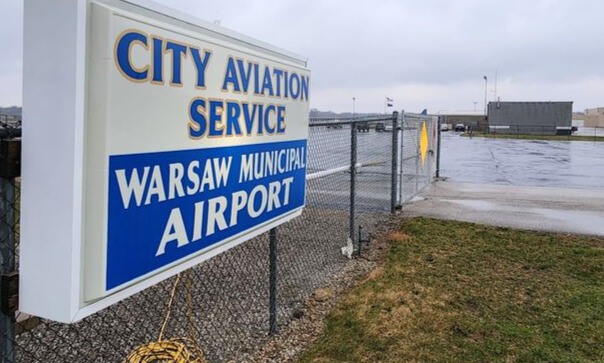 By Dan Spalding
News Now Warsaw
WARSAW — The subject of the proposed city-county airport authority is expected to come up at tonight's Kosciusko County Council meeting.
But more and more, it looks as if the city's proposal won't be quickly voted on by the county council.
A vote is not expected tonight, and county council president Mike Long hinted earlier that it could be months before council is ready to vote.
The main sticking point is the creation of a county-wide tax to support the airport.
Another issue that could stretch out the process would be a referendum which could be sought by opponents if the county council approves the plan.
Long has already said he thinks voters should have the final say.
The next county-wide election needed to accommodate a county-wide referendum won't be until next year.
Airport Manager Nick King said he plans to attend the meeting to make himself available for questions.
King said the city is not in a rush to move the issue forward.
"If we need a few more months to discuss this and if the county or constituents have questions, we want to make sure everyone understands and is comfortable before we move on to the next step," King said.
He said he's OK with it going to a referendum.
"If that is the way we move, we'll keep on truckin' in that direction," King said.
The city contends the airport is in need of numerous expensive updates and that the county should have a say in operating the airport because of the economic development impact the airport has in the county.