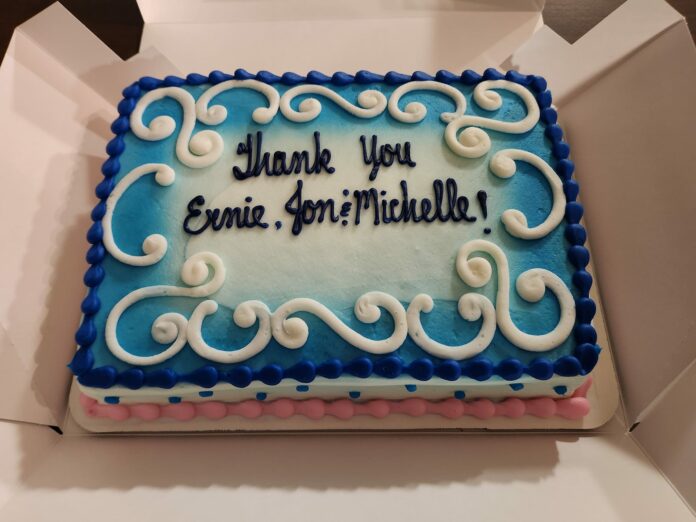 WARSAW — Kosciusko County Council recognized its appreciation to outgoing council members Jon Garber and Ernie Wiggins, as well as outgoing County Auditor Michelle Pucket after Thursday night's meeting.
Garber and Wiggins are both retiring while Puckett will assume the role of county treasurer in January.
Garber is the former park's superintendent for the city of Warsaw and Wiggins is a former mayor of Warsaw. Both joined council after retiring from their city roles.
Council celebrated with individual tokens of appreciation and cake.