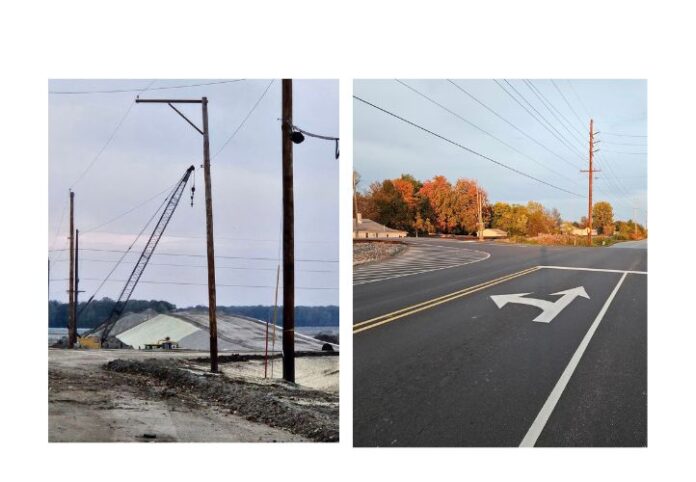 By Dan Spalding
News Now Warsaw
MILFORD — Kosciusko County has been investing millions of dollars in two areas on CR 1300N between Milford and Syracuse in recent years, and now officials are wondering outload about the long-term future development — if any — of the two-lane road that is mostly agricultural.
Joni Truex, who is president of the county redevelopment commission and and sits on county council, updated county council last week on plans to hire a Goshen firm to assess the potential for development of any part of the 5.5 mile stretch, which is predominantly ag.
The county has overseen a recently-completed railroad crossing project in Syracuse that has significantly improved traffic in and out of the Polywood manufacturing plant, and a major overpass that is currently under construction five miles to the west in an area just north of Milord along CR 1300N.
Given the investment by the county, Truex said "It was targeted as an area we at least need to look at — it doesn't mean anything will ever happen."
She said they want to look at whether it better serves the county as ag, "or if there would be some type of potential in developing it whether that would be industrial, or manufacturing or housing or retail — everything is totally a possibility at this point."
Realizing it's potentially a hot button subject, Truex outlined a few broad opinions on the issue. She said she's a staunch defender of agriculture, does not support eminent domain, is  unsure if landowners would want to sell related property and is uncertain if much will even come from the study.
"Honestly, if they decided the best use isn't ag, it doesn't mean we're going to switch because there's a lot of steps involve," Truex said.
The redevelopment commission has formed a committee to consider the idea and has asked representatives from the county plan office and the highway department to participate, Truex said.