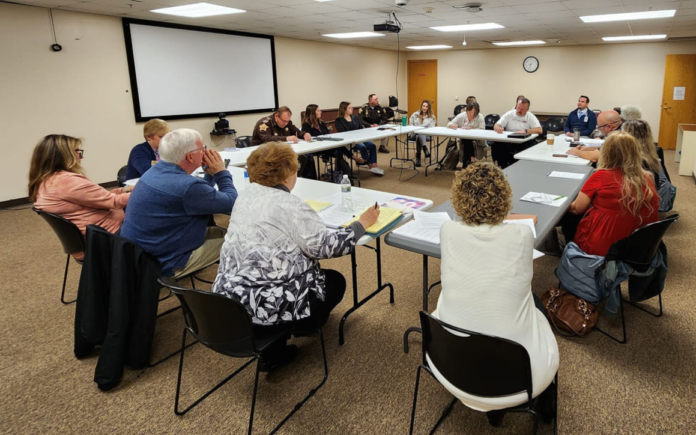 By Dan Spalding

News Now Warsaw
WARSAW – Kosciusko County officials got a crash course Thursday on how well the community is tackling the opioid crisis.
The county is in the beginning stages as it prepares to receive a huge influx of money from a recent statewide plan to deploy money to local communities from a national settlement from pharmaceutical companies held liable for the spread of opioids.
Kosciusko County and every community in the county have begun receiving payment through a settlement that was outlined by the Indiana General Attorney's office and now officials are trying to determine how best to use it.
The county has already received the first installment from the state — about $270,00 in restricted and unrestricted money — from the settlement and is now working to apply for another large sum of money from the state that is intended to help fight the crisis.
County officials are rushing to meet a Feb, 28 deadline to apply for the additional state money.
Part of that requires assessing the existing resources.
The county recently established a committee to oversee how to best distribute and use the money.
On Thursday, the committee met for the first time and had a roundtable discussion with various entities already involved in the effort. 
Representatives from more than 10 groups attended the meeting and included a handful of recovery houses, agencies that specialize in coordinating services, the local homeless shelter and the chemical addiction counseling program known as JCAP.

Also attending were representatives of the county sheriff's department and Warsaw-Wayne  Fire Territory, which distributes Narcan — the drug used to resuscitate overdose victims — to emergency responders from across the county.
County officials thanked the groups for attending on short notice.
The new effort comes at the same time the county recorded a record number of overdose deaths in 2022 — believed to be around 30 lives.
Lisa Harmon, CEO of Live Well Kosciusko County, said she believes the pandemic was a huge setback.
"It really negatively impacted substance misuses, including substances like tobacco, vaping, opioids, alcohol as people were kept in their homes — things like their jobs were affected, the finances were affected … We continue to work on these things like mental health," Harmon said.
"We keep trying to find  better and new ways to address it."
The meeting was likely one of the few times officials have tried to take an inventory of the local drug addiction efforts. While some applauded the vast amount of services, it also became apparent that more is needed to address women and children who are addicted.
Committee members include county commissioner Bob Conley and council members Sue Ann Mitchell and Kathy Groninger.
Mitchell said the county got a late start in forming the committee and preparing to apply for the state money in part because of a lack of direction from the state.