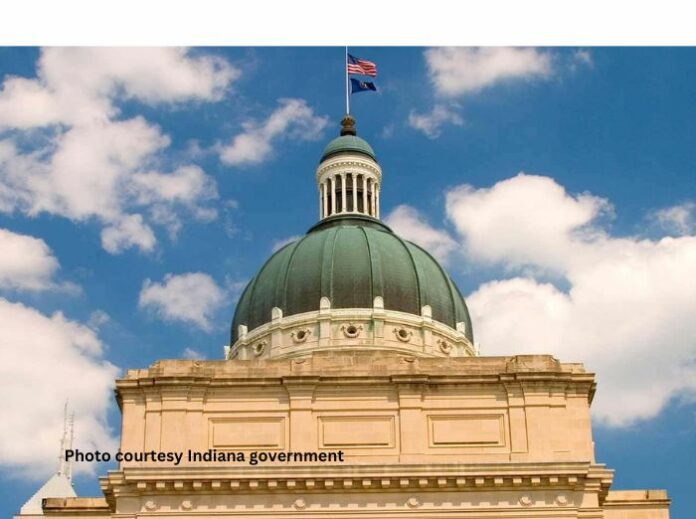 By Casey Smith
Indiana Capital Chronicle
INDIANAPOLIS — House Republicans will seek to expand the state's "school choice" program despite a top GOP senator's call for more voucher school reforms.
Republican House Speaker Todd Huston said his caucus is "110% committed" to funding — and growing — Indiana's voucher program, known as Choice Scholarships. He suggested that lawmakers will widen eligibility for the vouchers in the House-proposed state budget, which is expected to be unveiled later Friday.
That's the opposite of what Mishawaka Sen. Ryan Mishler said state lawmakers should do in the current legislative session.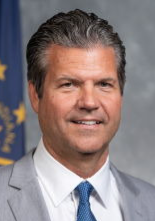 Instead, the powerful Republican senator threatened to hold up new state spending on the voucher program — and advised parents to "beware" of non-public schools — after he claimed to have witnessed "disgusting" behavior at a private Catholic school in northern Indiana.
Mishler aired his concerns in a letter published last week.
"It's time to continue to expand school choice," Huston said Thursday. "I was disappointed in Sen. Mishler's — whatever that thing was, his letter, missive — extremely disappointed in it."
Voucher schools receive state funding but are not required to operate within the same parameters as local public schools. For instance, they don't have elected school boards and don't have to justify their spending. Critics have long maintained that such schools lack transparency and accountability to the public.
School voucher expansion likely
Huston maintained Thursday that Indiana's voucher system is already accountable enough, calling it one of the state's "most successful programs."
"We've had hundreds of thousands of kids go through the Choice Program over the last decade. It's been an extraordinarily successful program," Huston said. "I am sorry that (Mishler) may have had a bad experience, and that he may have extrapolated that to the entire program is a mistake."
The House speaker added that — in addition to "historic investments in K-12" — his caucus plans to "give parents and families more opportunities to choose the schools that they feel are best for their kids."
"Our caucus remains and will continue to remain committed to providing families and parents options to their kids of school choice," Huston continued.
Meanwhile, Republican Senate Pro Tem Rodric Bray said that while his chamber is "passionate about school choice, too," he hesitated to say if GOP senators are willing to expand the program in the same way.
"I haven't seen anything in writing yet. When they bring it over, we'll certainly talk about it," Bray said Thursday, referring to the House GOP's voucher plan. "There are a lot of benefits to it, and it's generally something I support, but there's also a cost to it that we have to be cognizant of, and we'll take a look at it like we look at everything else."
As those conversations heat up, lawmakers will pay special attention to the options Hoosier parents have to both enroll and remove their kids from private schools whenever they choose, Bray continued.
"That'll be part of the conversation we have as to whether that's necessary or not," he said.
Mishler airs concerns
Mishler's reprimand is an uncharacteristic move for a member of the state's GOP supermajority which has been the driving force behind Indiana's "school choice" expansion for more than a decade.
"I would advise families looking at voucher schools to be aware that they are on their own at this point and time. They should strongly consider an alternative to the blemished and blatantly flawed procedures of accountability when choosing a school for their child," Mishler said in his letter. "We need to hold the schools to the same high level of accountability they expect from the students and their parents."
He detailed issues with one school's policies, as well as alleged "mistreatment and bullying" of students by a staff member.
The senator said the school mishandled parents' concerns about those incidents — noting that administrators were able to do so because of a lack of accountability and transparency within the private school.
Mishler does not name the school outright, but his letter points to the same Mishawaka high school where his son is enrolled as a senior.
Mishler, who chairs the Senate Appropriations Committee, pledged not to support "one additional dollar spent" on the voucher program until lawmakers enact policies to "protect these kids from abusive behavior and mistreatment."
An expansion of Indiana's education scholarship accounts — of which state dollars would largely go to private schools — has already sat untouched in Mishler's committee for more than three weeks.
Senate bills that seek state dollars in the next two-year state budget must first get approval from the committee. The bill has to be acted on by the Feb. 23 deadline, or it dies.
As of Friday, an agenda for the final Appropriations Committee meeting had not yet been posted.
* * *
The Indiana Capital Chronicle is an independent, nonprofit news organization dedicated to giving Hoosiers a comprehensive look inside state government, policy and elections. The site combines daily coverage with in-depth scrutiny, political awareness and insightful commentary.
You can read the original version of the story here.