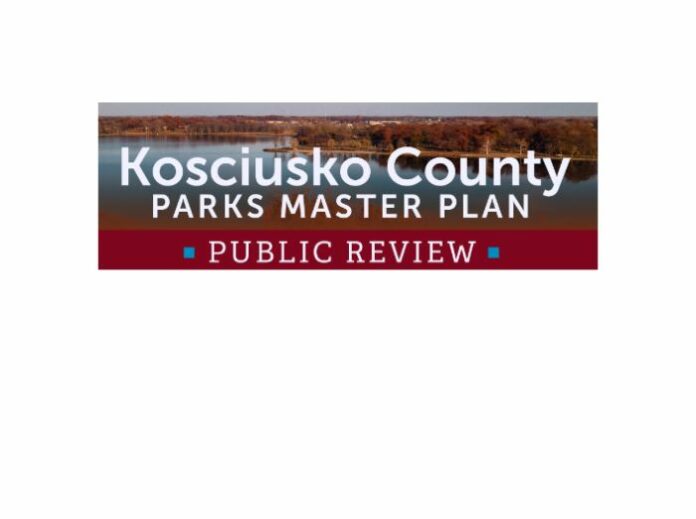 Staff Report
WARSAW — A chance to have input on Kosciusko County Park Board's future master plan is right around the corner.
Dates and times have been finalized for three meetings hosted by the new park board that looks at the overall long-term plans.
The board is seeking input now through April 6 and would like to hear input on priorities for the next five years.
All three meetings are from 5 to 7 p.m. Meetings will be:
Tuesday, March 14, at the North Webster Community Center in North Webster.

Thursday, March 16, at the Bell Memorial Public Library in Mentone.

Tuesday, March 28, at the Warsaw Community Public Library in Warsaw.
Printed copies of the draft plan and the public review form are available at any of the local public libraries and municipal clerk offices in the county.
The public can also provide input with this online survey.