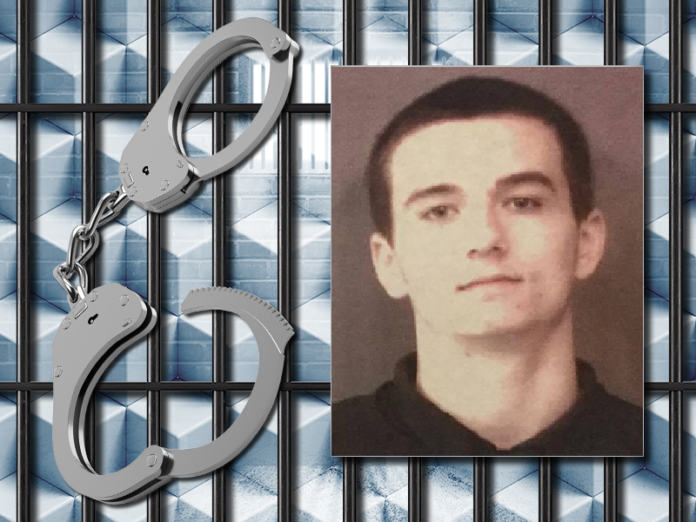 A man accused of sexual battery on a 4-year-old girl was sent to jail Monday after a judge ruled he disobeyed a court order by being in contact with minors.
Kosciusko County Superior Court Judge David Cates sentenced Cameron Hunter, 18, Goshen, to 180 days in the Kosciusko County Jail finding he violated a court order.
Hunter is facing a sexual battery charge, a level six felony, after police allege he inappropriately touched a 4-year-old girl.
Hunter struck a deal with prosecutors that included no jail time. That deal was rejected by Cates on Oct. 2 who also set a jury trial for March 13.
RELATED: Man who plead guilty to sexual battery may receive no jail time
On Friday, Deputy Prosecutor Katy Hampton filed to add one count of child molesting, a level 4 felony, to the charges.
Hunter had been released on his own recognizance during the court proceedings.
At a Sept. 21 court hearing, Cates ordered Hunter to not have any contact with anyone under tha age of 18. Prosecutors contended Hunter left the Sept. 21 hearing with his girlfriend and two minors.
As he was waiting for a ride, a shouting match erupted between him and the family.
Hampton showed courtroom security video of Hunter leaving the courtroom with the two underage girls. Hampton argued this was a direct violation of the order and Hunter should be held in contempt.
Hunter's attorney, Dana Leon, argued the state was trying to "back-door" Hunter into jail.
"If you want to file a motion for modification bond or to revoke bond, do it, but let's not back-door it," Leon said.
Leon argued Hunter did not have ample time to understand the judge's order.
On the stand, Hunter said he brought the girls with him, one of which was his sister, and was just trying to leave the court before the family of the victim could hurt him.
Leon argued she wasn't given time to consult with Hunter and explain the order to him. She said Hunter was scared of what the girl's family would do to him.
"He was a deer in the highlights with a pack of wolves following him," Leon said.
She testified the father of the girl had punched him before after a race event in New Paris. The father of the girl denied that, saying he has proof he was elsewhere and no charges were ever filed.
Hampton argued Hunter left the courtroom before everyone else. She added it was five minutes between him leaving the courtroom and the confrontation with the family outside. Hampton also argued that Hunter never told police he was scared for his life.
"Mr. Hunter, I ordered you to not be anywhere where minors are present. It seems it was inconvenient for you to follow my order,"  Cates said.
With a contempt charge, Hunter will be ineligible for any good time credit, meaning he will be in jail past his trial in March.
Leon told Cates she would like to appeal the ruling, and suggested Cates appoint a separate attorney for the appeal.
Cates appointed David Kolbe to handle the appeal.
Hunter must file a notice of appeal within 30 days of Cates' ruling.