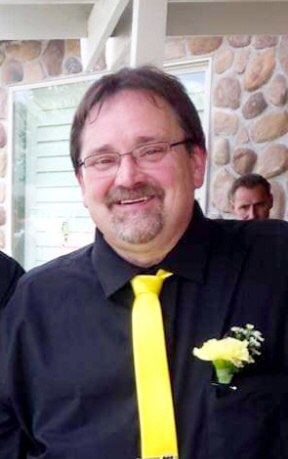 David Allen Everly, age 58, and lifelong resident of Warsaw passed away unexpectedly on Saturday, April 23, 2022, in his home.
Born on January 11, 1964, he was the son of Woodrow "Woody" and Ellaree Everly. David worked at Biomet as a machinist for 16 years. On January 21, 2010, David married Leif Cox. An outdoors man, he enjoyed hunting and fishing and held a passion for guns, classic muscle cars, and Rottweilers. Most of all, David loved his grandchildren.
David is survived by three children: Matthew Everly, Amanda (Stephen) Craft, and Heather Navarro; stepchildren: Lei Cox and Sonni Cox; nine grandchildren; sister: Tammy (Steve) Adamiec; and first wife: Hope Everly. He was preceded in death by his parents.
Titus Funeral Home and Cremation Services is entrusted with David's care. A memorial service is being planned for a later date.
Written condolences may be left on David's obituary page at www.TitusFuneralHome.com.
Memorial gifts may be directed toward the American Cancer Society, 5635 W 96th St Suite 100, Indianapolis, IN 46278 or to the American Heart Association, 6500 Technology Center Dr Suite 100, Indianapolis, IN 46278.